After the successful launch of the limited-edition Stan Smith Golf shoe earlier this month, adidas are now making the shoe available in the iconic white and green colours
You may have seen earlier this month that the iconic Stan Smith trainer style had come to golf. In advance of the Masters, adidas introduced the limited-edition Stan Smith Golf shoe.
The spikeless version of this well recognised shoe, was also more sustainable as it featured a PRIMEGREEN upper made with high-performance recycled material and the distinctive green colour made a statement of adidas' journey to end plastic waste.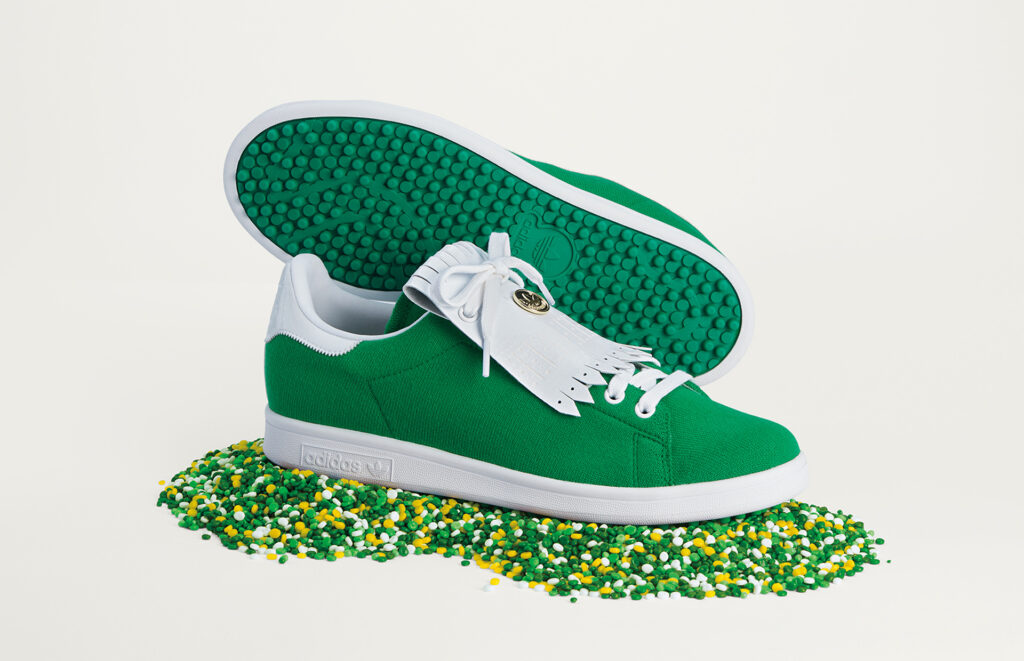 Potentially an acquired taste for some, they proved an instant hit and sold out within a matter of days of launching.
They are now taking this one step further and honouring the first design that was introduced to the world more than 50 years ago. Adidas making their Stan Smith Golf available in the unmistakable white and green colours so that golfers everywhere can bring the classic and versatile look to the course.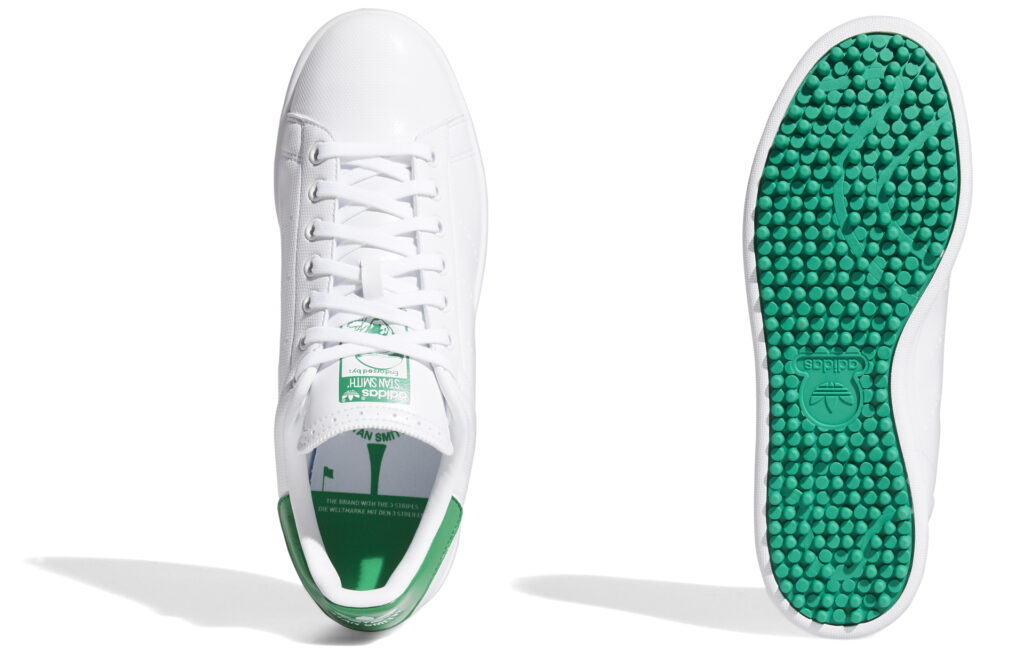 Masun Denison, global footwear director, adidas Golf comments:
"The Stan Smith silhouette is known throughout the world for being so versatile from a fashion standpoint, so we're excited to give golfers that same style and versatility for when they head out to the course, now in a more sustainable way."
Made from the same high performance recycled material as the limited-edition version, this shoe is also waterproof and comes with a one-year warranty. The adiwear spikeless outsole features lugs inspired by the shoe's original sole design, offering some added traction for all course conditions.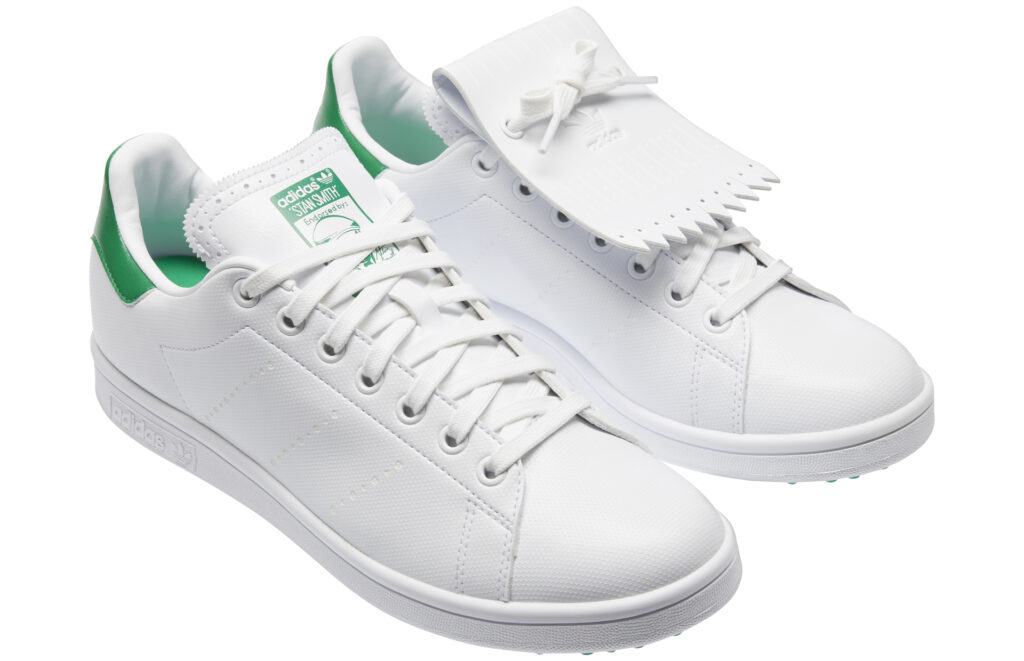 In addition and as an ode to the traditions of the past, adidas have also included a removable white kiltie to give players another way to wear their shoes and give off some added flair for their round.
We wonder what the trainer brigade in the clubhouse are going to say?!
Price - £85 / €110
This classic white and green colorway of the Stan Smith Golf will be available in sizes 3.5-11 and 12 via adidas.com, through the adidas app, and at select retail partners worldwide beginning Saturday, May 1.