The 2021 Skechers GO GOLF® women's footwear collection delivers game-changing performance technology, exciting new designs, and ultimate comfort.
The line features innovations and designs inspired by the brand's award-winning running and lifestyle divisions and was developed with crucial insight and feedback from a roster of Skechers Performance tour pros including nine-time winner on the LPGA Tour Brooke Henderson.
There are new styles ranging from athletic and sleek to modern, as well as, traditional tried and true favourites which are being carried over into this season. If you are a fan of Skechers or may be thinking of trying for the first time, it is safe to say that you will not be disappointed with the choice on offer.
WOMEN'S COLLECTION HIGHLIGHTS
SKECHERS GO GOLF ARCH FIT BALANCE™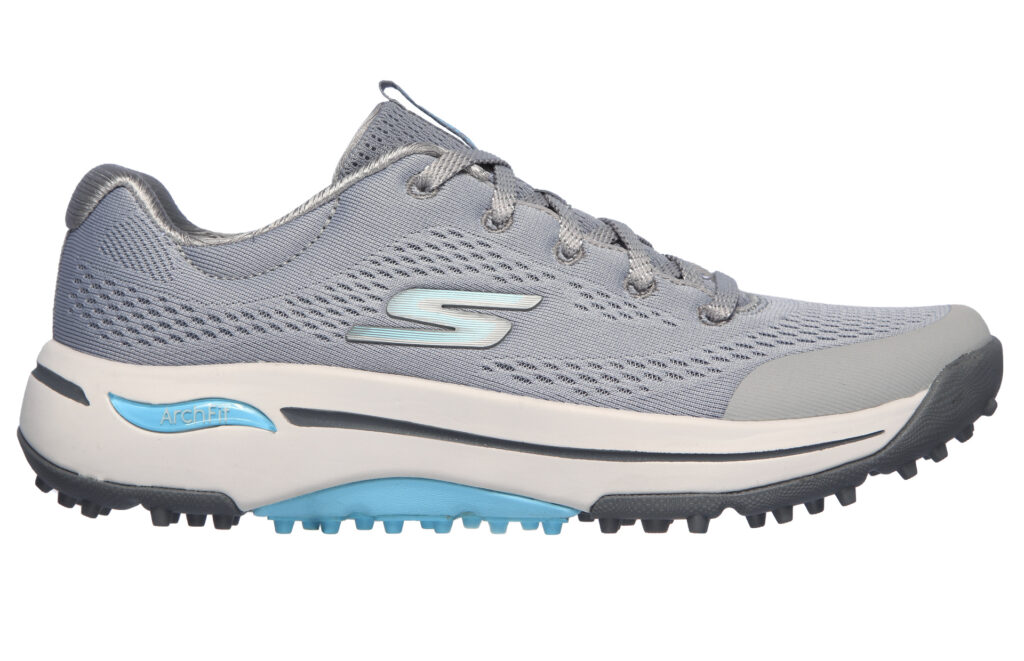 Skechers GO GOLF Arch Fit footwear provides podiatrist certified arch support along with cushioned comfort and stability on the course. Goodyear®** Performance Outsoles provide enhanced traction and durability in water-repellent lace-up and alternative closure styles. Skechers GO GOLF Arch Fit Balance is designed with an engineered mesh upper and is available in navy/pink, grey/blue, black and white. RRP - £89
SKECHERS GO GOLF ELITE 3 TWIST™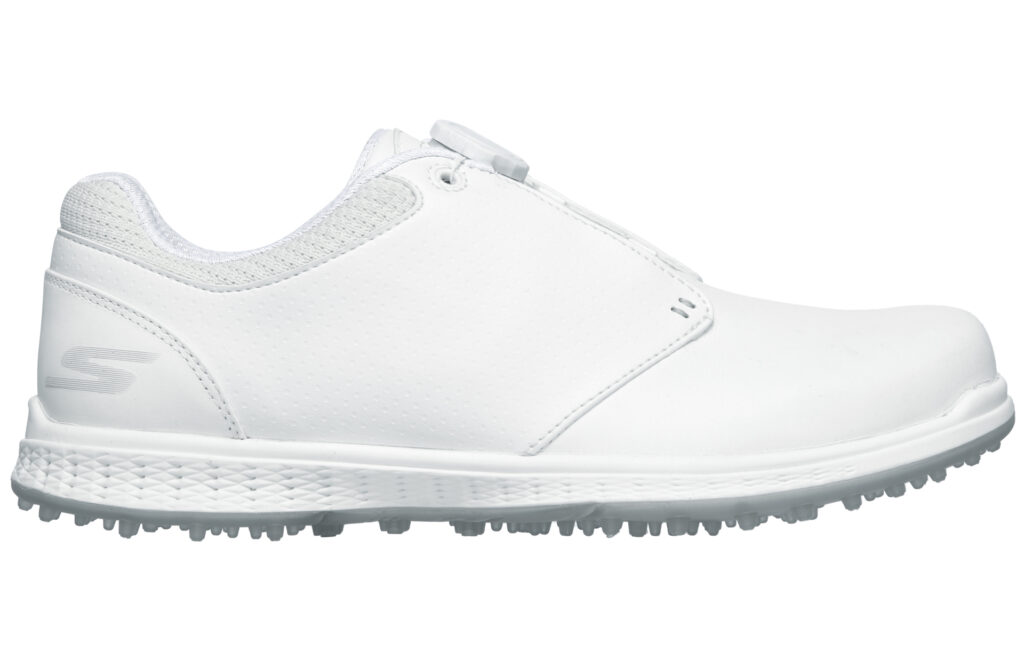 Skechers GO GOLF Elite 3 Twist swaps traditional laces for a convenient Twist Fit™ alternative dial closure system to help you get the perfect fit. A spikeless, durable grip TPU outsole and low-drop design provide a stable platform alongside Skechers' renowned comfort features. The water-repellent style is available in white and black. RRP – £99
SKECHERS GO GOLF TROPICS™ COLLECTION.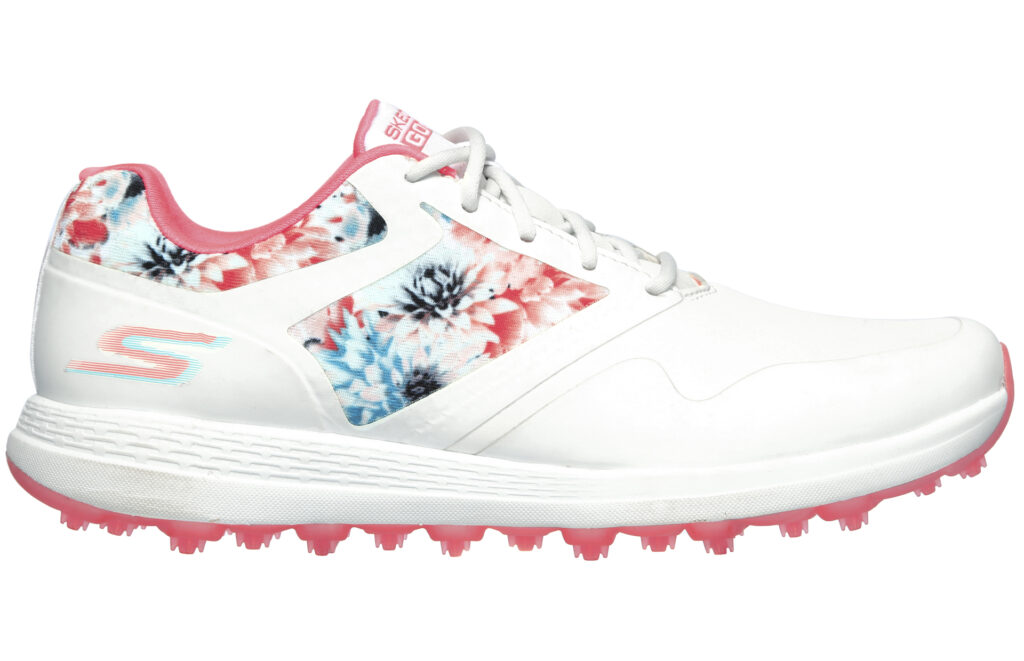 Performance and fashion meet on the course in the Skechers GO GOLF Tropics collection. The fun and unique capsule brings an island vibe with a vibrant print to some signature Skechers golf styles for women, including the Skechers GO GOLF Pivot Tropics™, Max Sport™, Max (pictured) and Skech Air.
SKECHERS GO GOLF MAX SWING™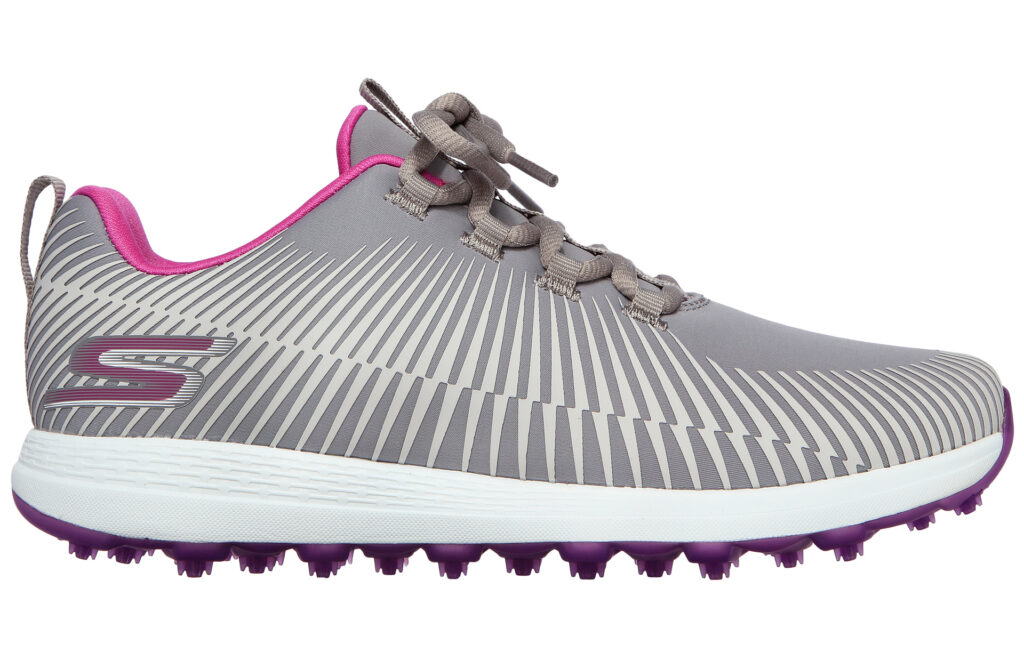 These comfortable and cushioning spikeless shoes bring even more joy to your round of golf. The Skechers Go Golf Max Swing™ are made from lightweight, breathable textiles, which provide maximum comfort. The shoe uses Goga Max technology for the ultimate cushioning on the sole, supplying nothing but feel and support. The Go Golf Max Swing™ offers a sturdy traction with the durable grip TPU outsole alongside being water repellent. Durable, stylish and ultimately comfortable they are perfect for the long days on the course. It is available in black or grey. RRP - £79
SKECHERS GO GOLF MAX SPORT™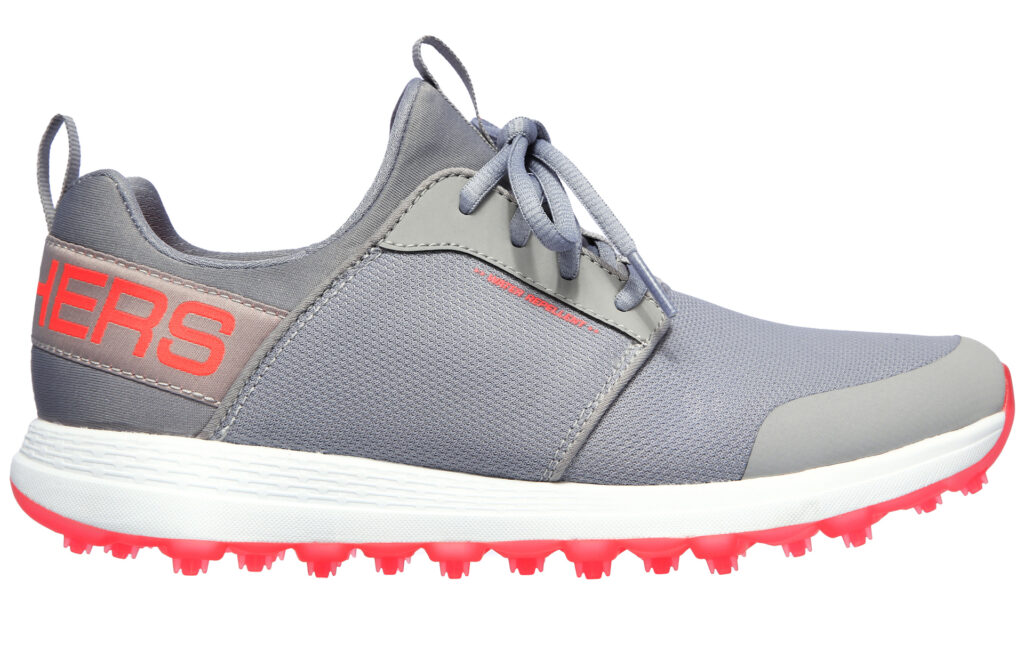 Skechers Go Golf Max Sport is the ultimate choice for your round of golf. From its vibrant colours to its lightweight structure, it is the art of sophistication on the course. As a spikeless offering the shoe utilises the durable grip TPU outsole creating structure, this combined with being water repellent, gives the shoe a practical finish. The lightweight and breathable texture alongside the high APEX design and Goga Max technology insole, (for high-rebound cushioning), provide comfort and practicality in one shoe. It is available in light blue, navy and grey. RRP - £79
SKECHERS GO GOLF SKETCH- AIR DOS™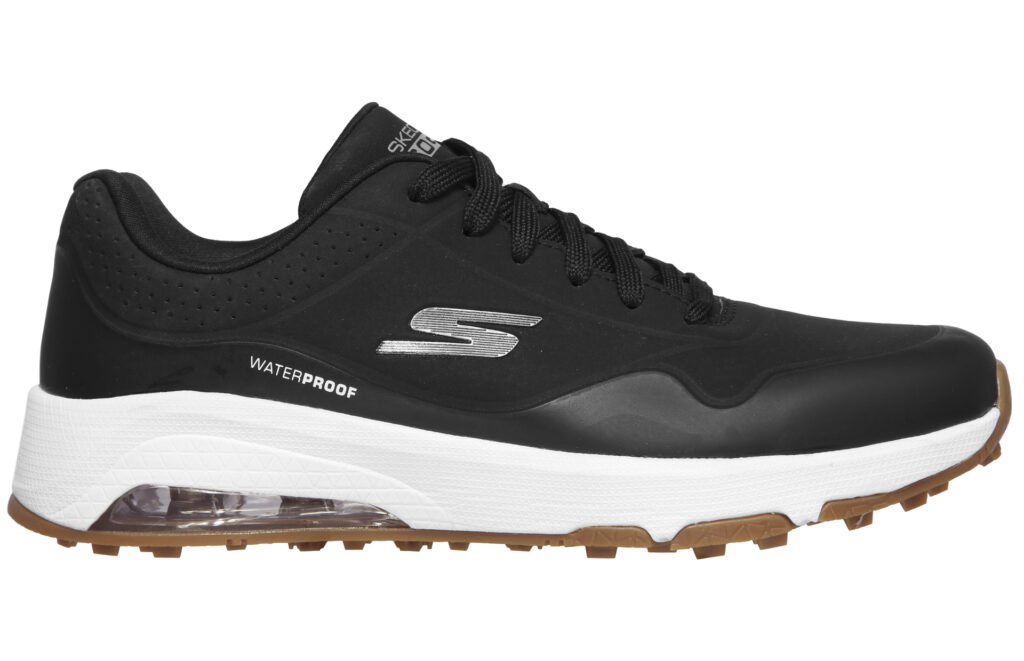 Style and comfort come hand-in-hand with the Skechers Go Golf Sketch-Air Dos. The air-cooled memory foam provides instant cushioning when putting the shoe on. The spikeless, durable rubber traction plate gives it the stability needed for the course. It's on and off the course versatility gives the shoe an all-round purpose. The water-repellent feature and the synthetic leather upper provide the shoe with both reliability as well as style when playing. It is available in black and white. RRP - £89
The rest of the range
Remaining in the range for 2021 is the spikeless Go Golf Pro 2 (£89) featuring lightweight ULTRA GO® and GOGA Max® cushioning technology and the Elite 3 Delux (£99) which is waterproof and provides full-grain leather uppers.
Also remaining are the Max Fairway 2 (£79) which features a breathable textile mesh upper and is offered in four colours and the Go Walk (£79), a popular athletic walking shoe which has an ultra-lightweight design feature, a spikeless ResaGrip® traction outsole, and GOGA MAX® cushioning in maximum comfort.
To find out more about any of the range, please visit the Skechers website.
*SOFTSPIKES® is a registered trademark of Softspikes LLC.
**Goodyear (and winged foot design) and Blimp are trademarks of The Goodyear Tire & Rubber Company used under license by Skechers USA, Inc., Manhattan Beach, CA. Copyright 2021 The Goodyear Tire & Rubber Company. This or any footwear cannot completely eliminate the risk of slipping.