A training shoe from a golf shoe brand. It's a first from FootJoy as they move into the trainer market with the HyperFlex TR
Over recent years we have seen golf shoe design adapt to produce footwear that can be worn on and off the golf course. Many styles now embrace more of a training shoe look, including some produced by leading golf shoe brand FootJoy. So, it's interesting to see that FootJoy has now made a move into the trainer market.
FootJoy has underlined its commitment to empowering the golfer athlete by introducing its first training shoe – HyperFlex TR.
Building on the success of the HyperFlex and HyperFlex Carbon golf shoes – along with the recently introduced HYPR apparel range, FootJoy has added a footwear option for those looking to make gains away from the course in order to improve their performance on it.
With a super lightweight and breathable construction, HyperFlex TR utilises the same StatoLite midsole cushioning as featured in the FJ Fuel for responsive cushioning.
The multi-directional rubber outsole is designed for flexibility, traction and support.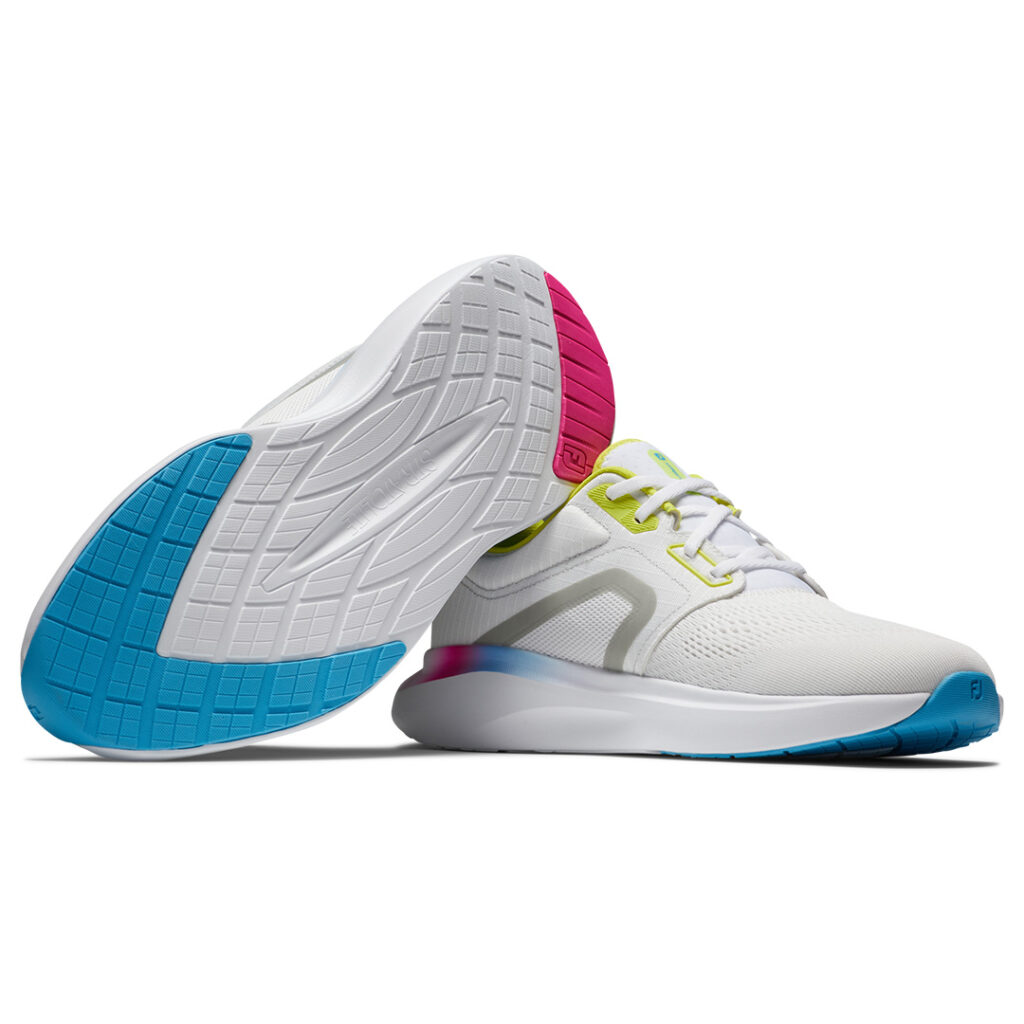 Guy Smith, Product Manager, Footwear and Gloves EMEA, said:
"The exciting introduction of HyperFlex TR underlines our continued support and investment in the modern, athletic-minded golfer.
"Although not a shoe to be worn on the golf course, HyperFlex TR was designed utilising our 100 years of experience in creating comfortable and stylish performance footwear.
"And we are appreciative of the fact there are dedicated FootJoy brand fans looking for relevant and appropriate off-course solutions that are functional, versatile and on-trend."
HyperFlex TR features and benefits:
Perforated tongue construction for enhanced breathability and comfort
Sculpted side wall with wide base enhancing lateral & medial stability
Re-enforced ripstop nylon quarter for abrasion resistance
Stratolite midsole for responsive cushioning
Toe bumper to support multi-directional landing and drag
Multi-directional rubber outsole design for flexibility, traction, and support
Custom designed engineered performance mesh for optimal structure and breathability
Available in women's white/pink/blue in sizes UK 4-8 (including half sizes) and in men's white/pink/blue and navy/white/tan in sizes UK 7-11 (including half sizes), RRP £109.99. Visit www.footjoy.co.uk to find out more.
The real question is, as the FootJoy HyperFlex TRs are not golf shoes but are from a golf brand, can they be worn in the clubhouse where trainers aren't permitted?!