Skechers GO GOLF Elite V.3 - Grand™ is a waterproof shoe featuring an all-new spikeless-designed traction outsole for stability on the green.
We recently covered the launch of the 2021 Skechers GO GOLF® women's footwear collection which deliver game-changing performance technology, exciting new designs and ultimate comfort. In advance of the launch I was given a pair of Elite V.3 Grand shoes to try out and review.
Here are my thoughts:
What's in the box?
The shoes arrived simply packaged in a branded recyclable box. They also came with a little black brush, which I assume is to clean the soles, but it would be good to have a little tag to explain how to use the brush and also how to best clean your shoes. Perhaps, they could print a url link to video on box to save paper?
The shoes are waterproof and very light. I received the gray/ mint ones but they also come in navy/pink. I prefer a brighter coloured shoe, so I may jazz them up with some mint laces at a later date!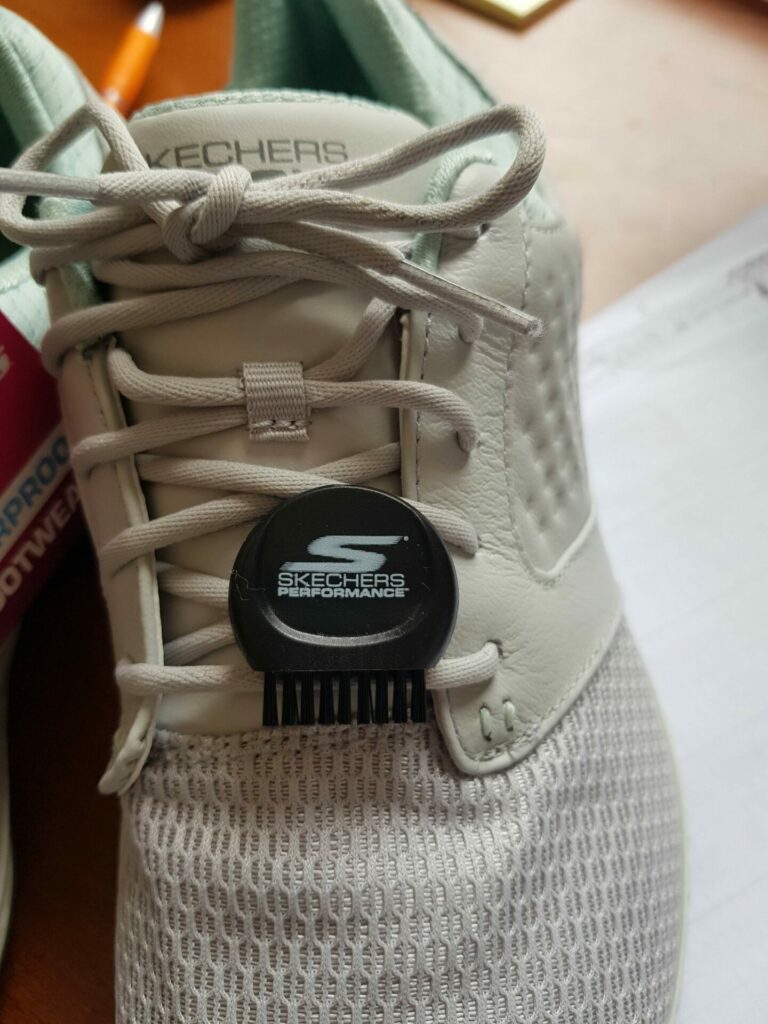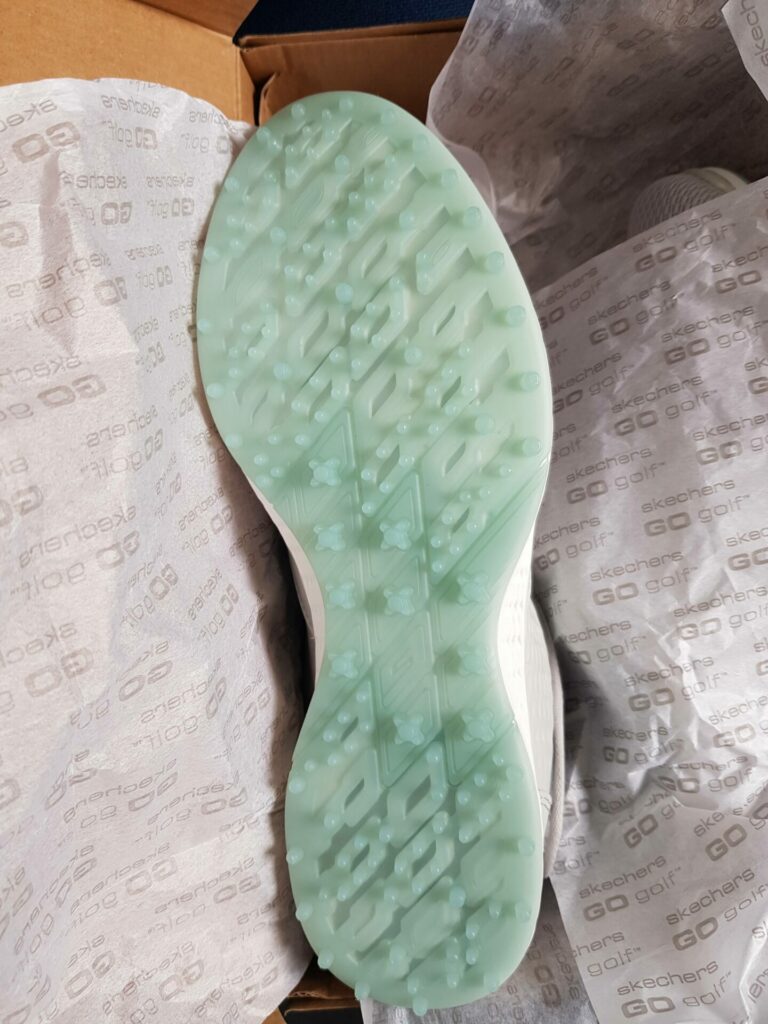 The details
So what are the key details of the shoe:
leather and mesh fabric upper
waterproof
low drop design to keep your foot low to ground in neutral position
roomy at toe and forefoot (Relaxed Fit®)
cushioned insole (Goga Max®)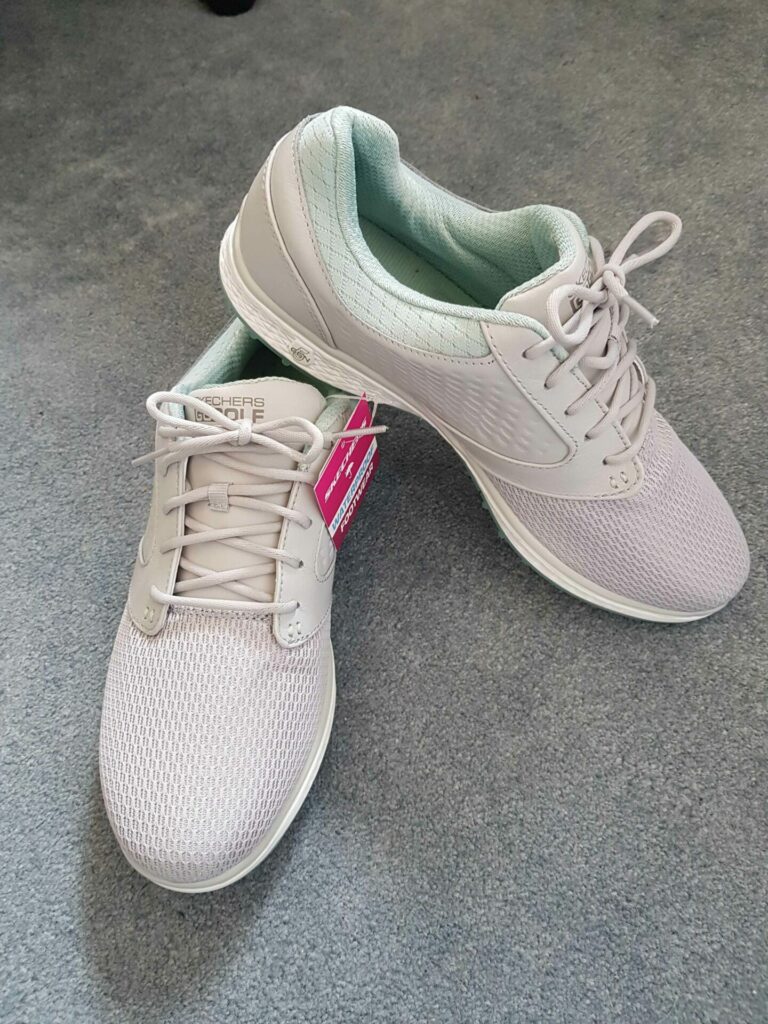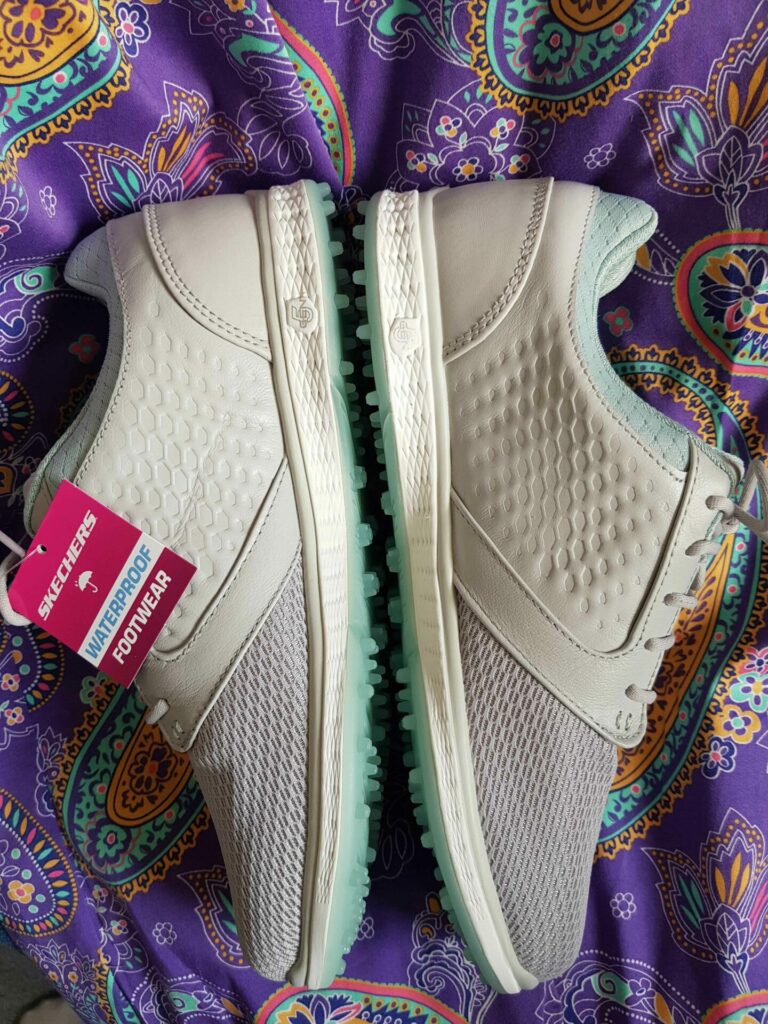 The Test
I road-tested the shoes on the golf course for 18 holes. The shoes were extremely comfortable and even though they were lightweight they felt strong and sturdy - soft spikeless shoe technology has definitely improved. Playing from various lies (& from the bunker!) I felt secure and stable as I addressed and played the ball.
I still have to play in them in the rain but will update you when I do.
Rain Update
Wow, the weather has been atrocious hasn't it. Can confirm that the Skechers have held up great on the wet weather. Feet kept dry.

Probably need to wear the spiked version on rainy days.

Off to clean them now with my little brush

Jane, North London golfer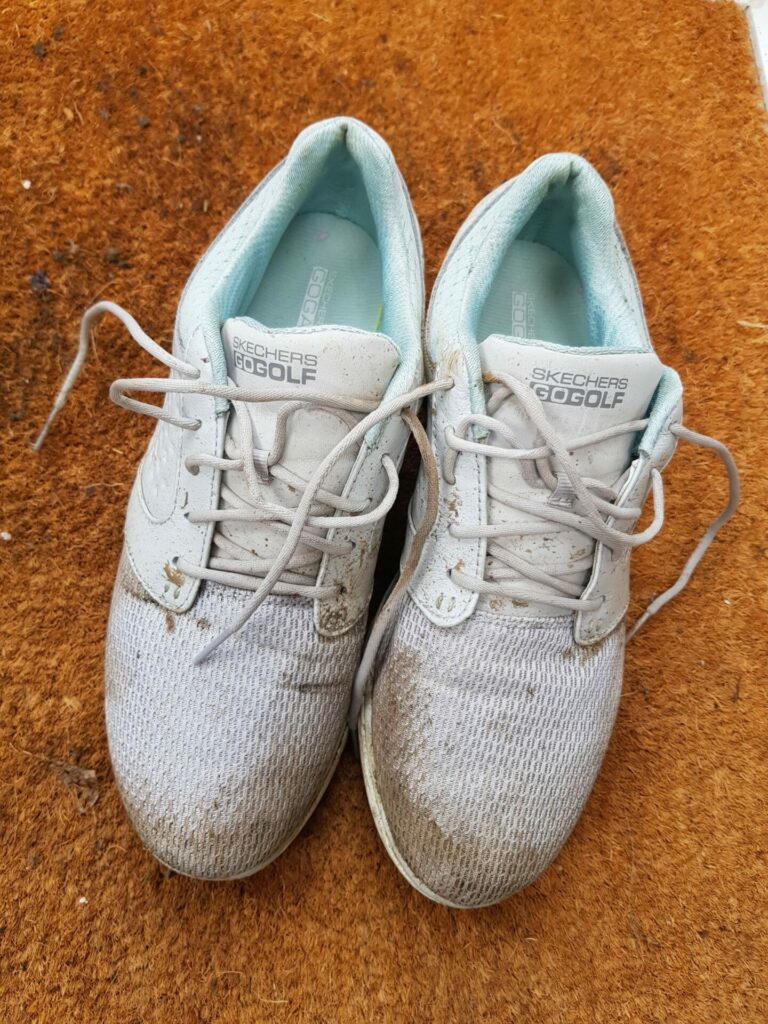 The shoes seem quite robust so I imagine it will keep its shape after many rounds, whatever the weather.
Final thoughts
I was concerned, as you always are with new shoes, that after playing 18 holes there might be aching feet, or worse maybe a blister, but not a hint of either.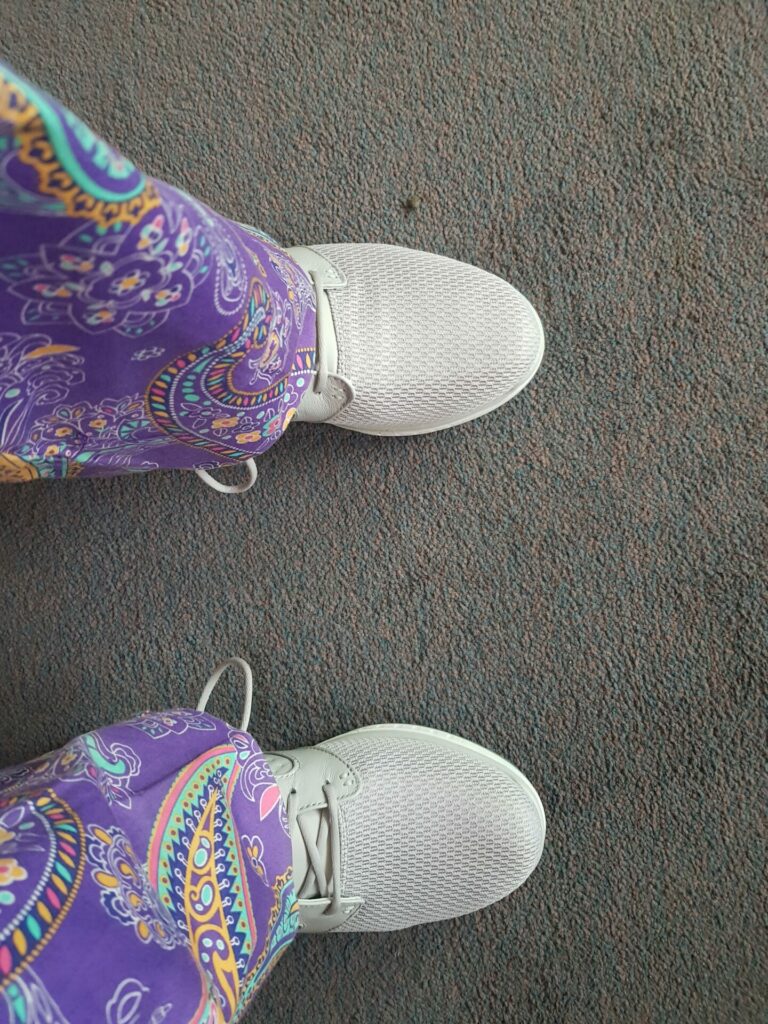 The cost
RRP: £105
Visit Skechers website for more information.
If you have any questions, feel free to get in touch via Twitter or Instagram.
Final Score
Super comfortable. No need to break them in.