Editor Emma Ballard reviews the latest waterproof jacket and trousers from PING
It's been a month since I received the PING Jayda jacket and Juno trousers and the weather has kindly obliged with being a little mixed so that I could really put these waterproofs to the test.
The PING Jayda waterproof jacket is new for this autumn/winter season. The waterproof is engineered from SensorDry® technology and is fully seam-sealed jacket, with two pockets. Additional features include: brushed tricot lining, inner knitted cuffs, an adjustable collar, two-way front zip and a back vent for additional comfort and warmth. RRP £160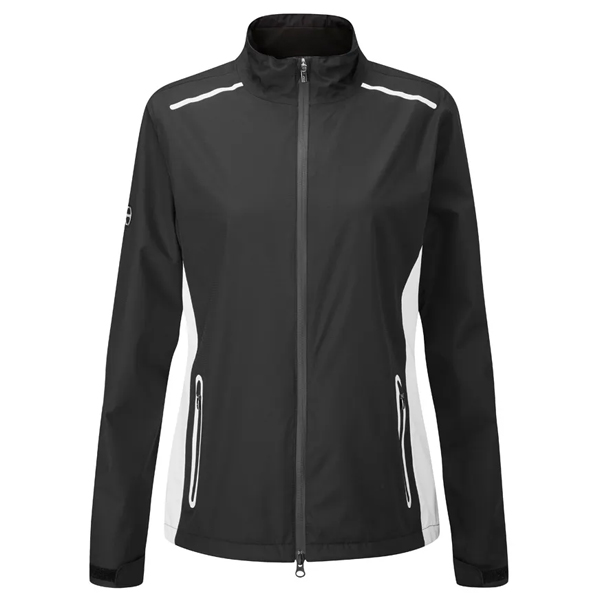 The PING Juno waterproof trousers compliment the Jayda jacket. Also made from SensorDry® technology, with seam sealed lower leg zips, two front and one rear pocket and an elasticated waist with toggle adjustment. RRP £80
Both come with a three-year waterproof guarantee. Sizes available in UK size 6 to 20 in both the jacket and trousers, with three leg length options. *
Testing on the links
As well as taking the waterproofs around my home club Bromsgrove. I was able to put the PING Jayda and Juno waterproofs to the ultimate test on the links. Not just any old links but the fairways of Royal Birkdale.
The wind may not have been very strong but was started as the odd patch of drizzle turned into heavier rain as we tackled the back nine. As you'll see below, I was pretty wet (on the outside) by the end!
With that in mind, it's easy to say that I was seriously impressed with the PING waterproofs. My initial concern with any jacket is the ability to freely swing the club. I had no issue with the Jayda jacket. Although the jacket feels pretty thin, it actually keeps you quite warm and during the early Autumn there would be no need for lots of layers underneath.
However, as we head into winter, there is plenty of room underneath to layer up and still swing well.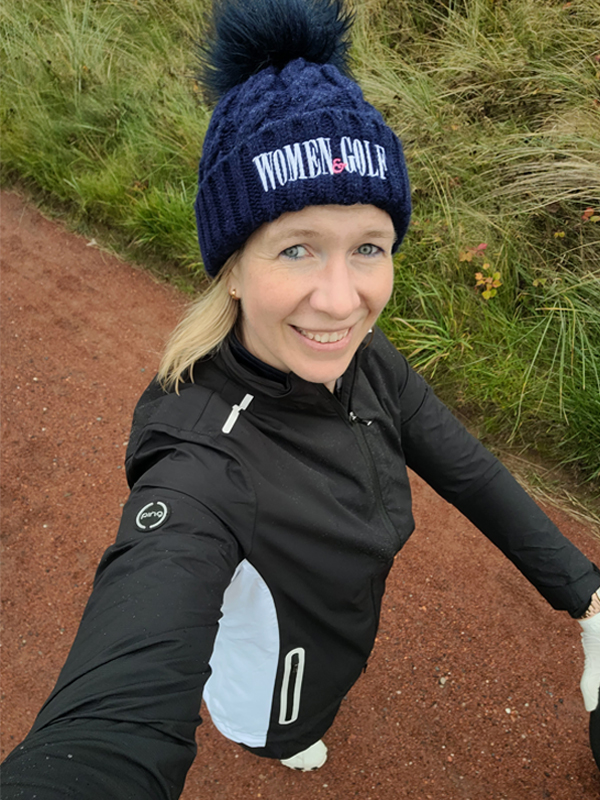 The seam-sealed pockets have a soft inner lining and although they're not massive, they have plenty of room for anything you want to keep out of the rain, such as your car keys (if your golf bag isn't waterproof).
Combine this with two large front pockets on the Juno trousers and you definitely won't be complaining.
Other features of the PING Jayda jacket include a soft lining around the collar which feels really comfortable. From a breathability point of view, I didn't feel too hot and sweaty at any time when I was wearing the jacket but when the rain eased, it was possible to open the zip and let air in.
PING Juno waterproof trousers
As for the PING Juno trousers, they performed exactly as you would have hoped. Easy to put on due to the leg zips, very comfortable to wear and kept me dry throughout. My only slight gripe is with the front pockets - these are closed with a popper and are a little fiddly to open, especially when it's raining.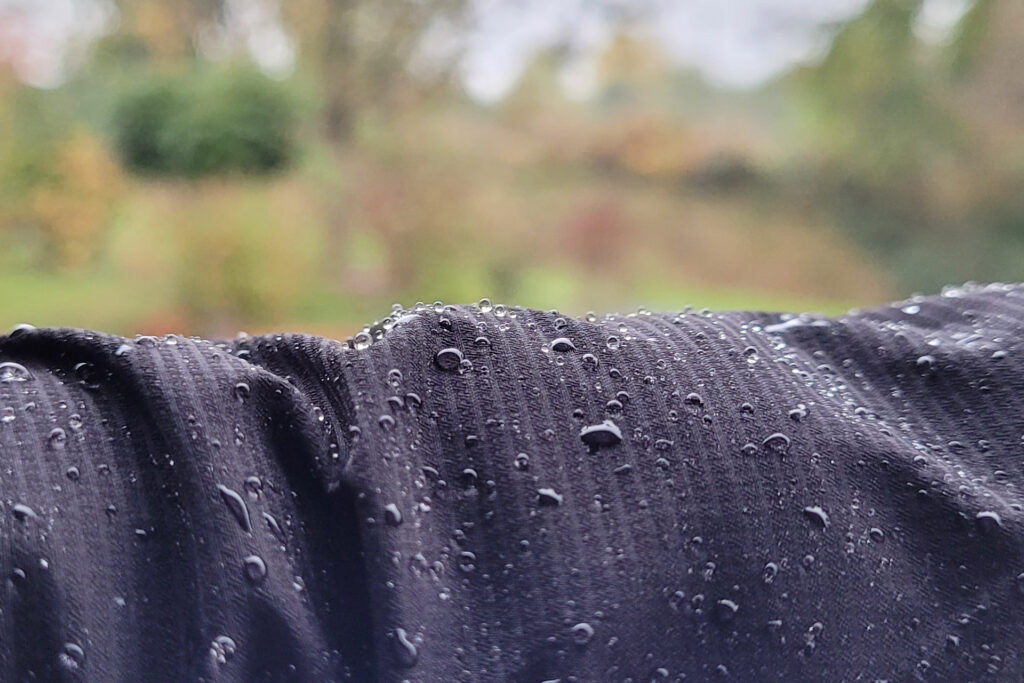 It's also worth mentioning that these waterproofs dry very quickly (once the rain has stopped). I left the 18th green and less than 15 minutes later I was able to sit down and and not leave a wet mark behind. The jacket took a little longer but it also took more of a hammering!
The fit of the jacket is flattering and with adjustable features on both the jacket and trousers available you can make sure you feel comfortable on the course.
One final point is on the style and colour, I am definitely not a fan of the all-black look, so I would definitely have chosen the Jayda jacket in Aquatic/Black to go with the black Juno trousers.
Verdict
Overall I would highly recommend The PING Jayda jacket and Juno trousers and I feel that at £160 for the jacket and £80 for the trousers, the price is also very reasonable for the amount of tech you get. I'm confident I'll be staying dry all year now thanks to PING.
*Emma Ballard is 5ft 9 wearing a size 10 Jayda Jacket and size 10 regular Juno Trousers.
Find out more about the new AW22 range from PING via their website.
Final Score
I highly recommend the PING Jayda and Juno waterproof jacket and trousers and I'm confident I'll be staying dry all year now thanks to PING.