Heather Smith from Muckhart Golf Club in Clackmannanshire, Scotland reviews the CaddyDaddy Claw golf glove.
What CaddyDaddy say about the Claw golf glove:
"The NEW Claw Golf Glove by CaddyDaddy Golf is constructed from advanced synthetic materials providing amazing grip and comfort with extended durability over traditional leather golf gloves. These game changing gloves are like nothing else on the market.
Features:
Because of the unique Flex-Mesh design it has excellent ventilation.
The Mesh Fabric boosts airflow throughout the glove, which increases breathability.
It has an exclusive Silicone-Web Coating, which provides the maximum flexibility and improves grip.
Compared to the leather gloves the market, this glove will look newer for longer.
Due to the materials used, the palm of the glove will not crack, harden or tear.
It is remarkably comfortable and will maximise performance.
This glove will last 3-5 times longer than most of the leather gloves on the market.
The Claw Golf Glove can also be machine washed."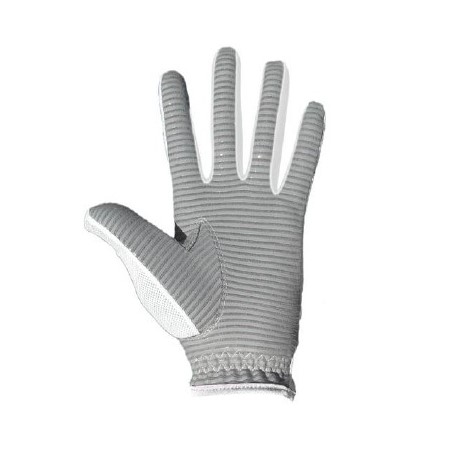 What Heather says:
"The CaddyDaddy Claw golf glove fits like a dream. It feels very light and easy to pull on. It does not restrict the movement of your hand at all and all your fingers and thumb bend and wrap easily around the club. The Silicone-web grip on the under side enables a firm hold with so much flexibility and the breathable fabric stops that 'sweaty hand' feeling when you remove it. This is a great golf glove."
RRP: £15.99
Find out more and buy yours at www.egngolf.co.uk.