Designed by golfers for golfers, all Galvin Green garments are developed to match and function in combination – providing exceptional comfort, freedom of movement and protection from the elements.
It is Spring here in the UK and we have been fortunate to have a couple of warm days, but it feels like we are still quite a way from being able to reduce the number of layers we are wearing on the golf course. With that in mind, we got one of our readers Helen to give us a quick review of the Galvin Green Lorene windproof jacket which was new to the range this year.
Perfect for cold mornings
"This lovely jacket is ideal for those spring mornings when it is not quite warm enough to just wear a shirt or sweater for golf when you start your game."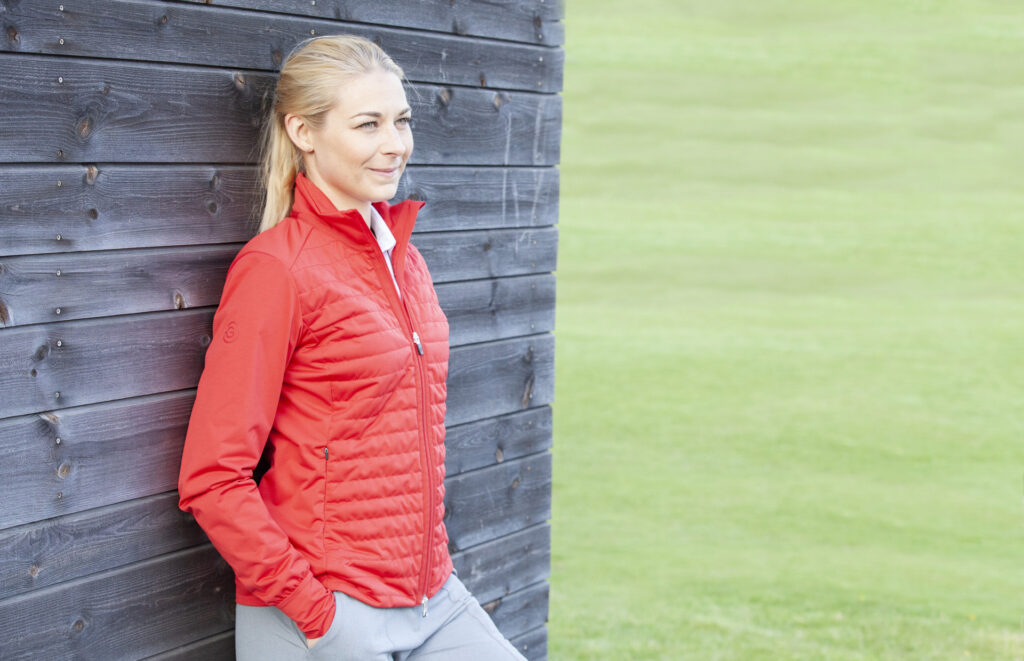 The practicalities
"It's made from light, wind proof material and the central body is lightly quilted for warmth. It will pack away easily when it warms up.
"It has a slimline, waisted silhouette but is long enough to feel comfortable. The sleeves are long and the cuffs fold back- you could wear a golf watch either under or over.
"Two sensible pockets complete the practicalities."
Does it restrict your swing?
"No restrictions to a full swing and it would look smart off the course too."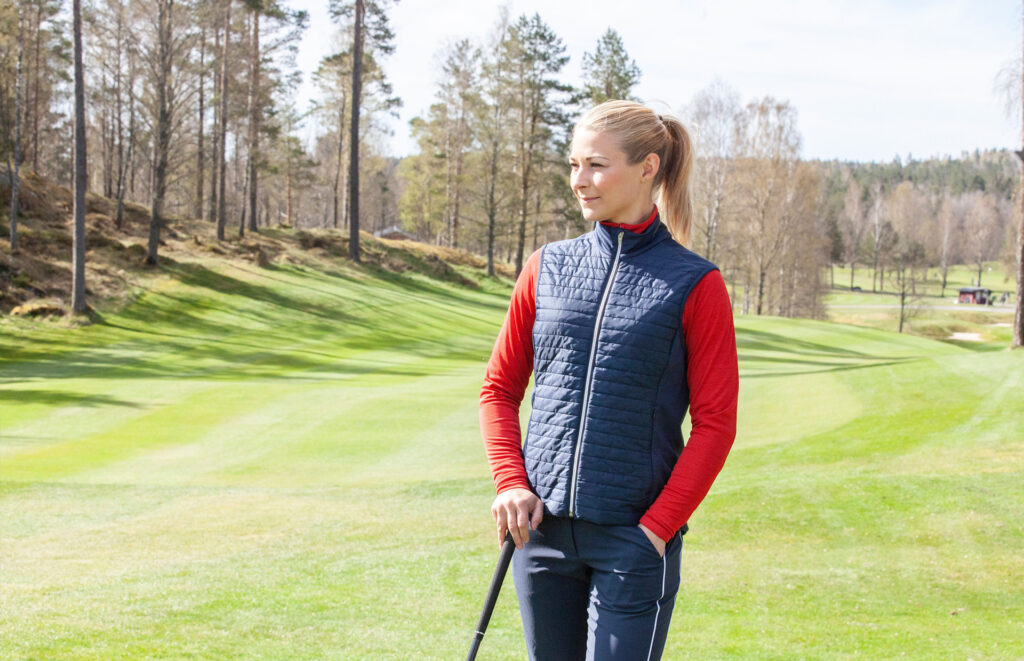 We have to agree with Helen, we really like the look of the jacket and the fact that it is not something that is just made for the golf course. For any of you are not looking for a full jacket, the Lisa full-zip bodywarmer may be of interest.
Both feature INTERFACE-1™ technology which means that they are made in materials that offer optimum protection and comfort, keeping you warm especially when playing in windy conditions. The Lorene and Lisa are totally windproof and have water repellent properties.
For more information on the Lorene jacket, Lisa bodywarmer or any of the Galvin Green 2021 range please visit their website here.