The new OCEANIC polo shirts from OCEANTEE are set to breathe fresh life into our golf wardrobes this summer.
Sustainability in golf is a hot topic and we love that OCEANTEE is leading from the front with every new garment that they add to their clothing range. The new OCEANIC polo does not disappoint, using a fabric that has not been seen before on the golf course.
The ultra-lightweight OCEANIC polo is made from a pioneering blend of Tencel Lyocell® and Tencel REFIBRA® fibers that uniquely combines wood pulp and repurposed cotton to create the perfect summer golf garment.
OCEANTEE - not your traditional polo
The polo shirt moves away from the more traditional look with a collarless design and longer body length. For women, you have the choice of a sleeved or sleeveless version – available in 3 different colours, Aqua, Light Grey and Black. We are yet to see one in person but comparing it to the original Mako polo, we liked longer length because it meant it would stay tucked in for a whole round!
There is also a men's OCEANIC polo available in the same colours and all are available online from American Golf.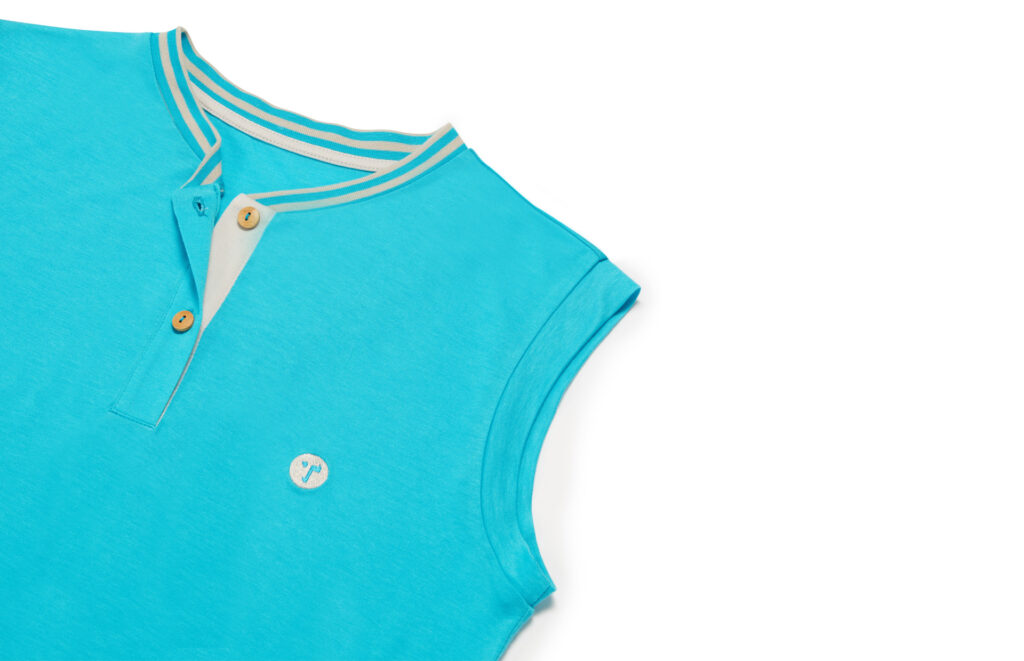 What is this new fabric?
The performance credentials of the new fabric blend are further enhanced by its production methods. TENCEL Lyocell fibers have a reputation for their environmentally responsible, closed-loop production process. This transforms wood pulp into cellulosic fibers with high resource efficiency and low ecological impact. This solvent-spinning process recycles process water and reuses the solvent at a recovery rate of more than 99%.
The pioneering REFIBRA technology involves upcycling cotton scraps from garment production. These cotton scraps are transformed into cotton pulp. A substantial proportion – up to one third- of this is added to wood pulp, and the combined raw material is transformed to produce new virgin Tencel Lyocell fibers, contributing to the circular economy in textiles.
Plastic (Free) Oceans
Don't forget OCEANTEE also donates 25% of corporate profits to marine conservation charities dedicated to combatting plastic pollution.
You can find out more about OCEANTEE here.