Surprizeshop has just become the UK's official distributor of TAIL Ladies Golf apparel, and we've got all you need to know about this exciting American brand.
TAIL Ladies Golf has arrived in the UK just in time for golf's return and the new season, and we are OBSESSED with its classy and feminine Spring/Summer styles.
Ladies golf retailer Surprizeshop is the official UK stockist for TAIL , and so we thought it made sense to ask Chloe Smith, Marketing Assistant at the family-run company and golf fashionista, to introduce the new brand to you in person and show you some of her favourite pieces.
Watch our video interview with Chloe above, or take a scroll to see some of the key styles and find out more.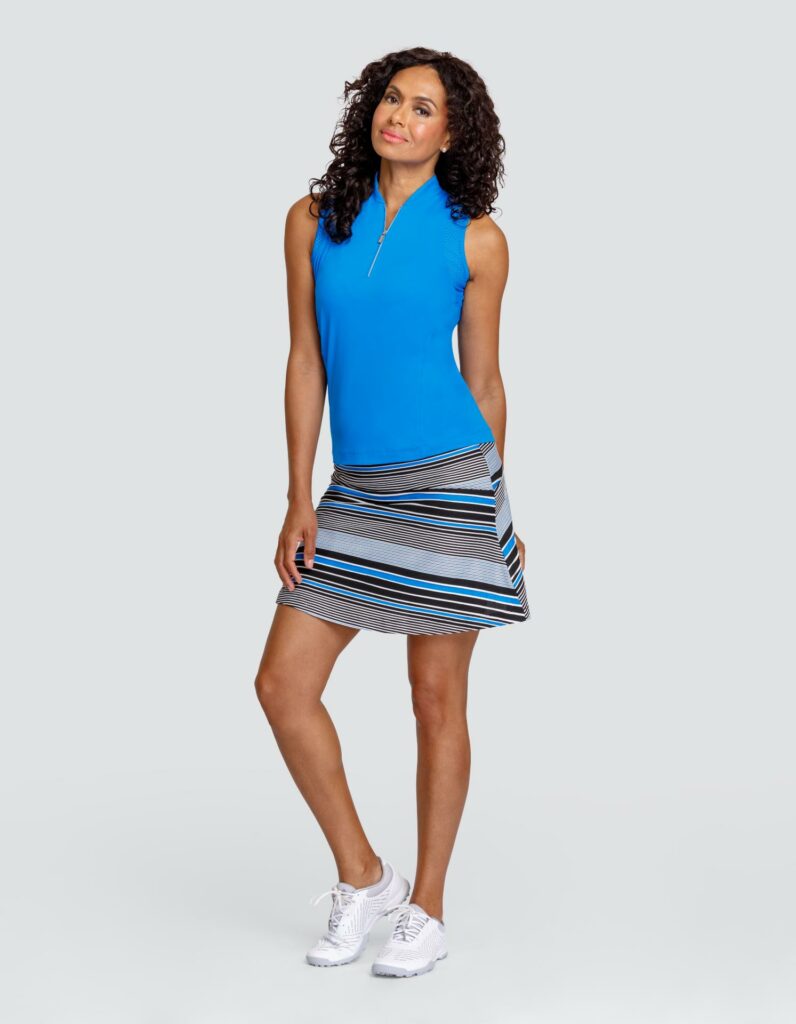 About TAIL Ladies Golf
Many golf clothing brands release new collections just a couple of times a year, however TAIL releases a new 'drop' every month, with each bringing it's own cuts, colours and prints.
This means that even if you're not really feeling the styles released one month, you might the next month or even the one after that.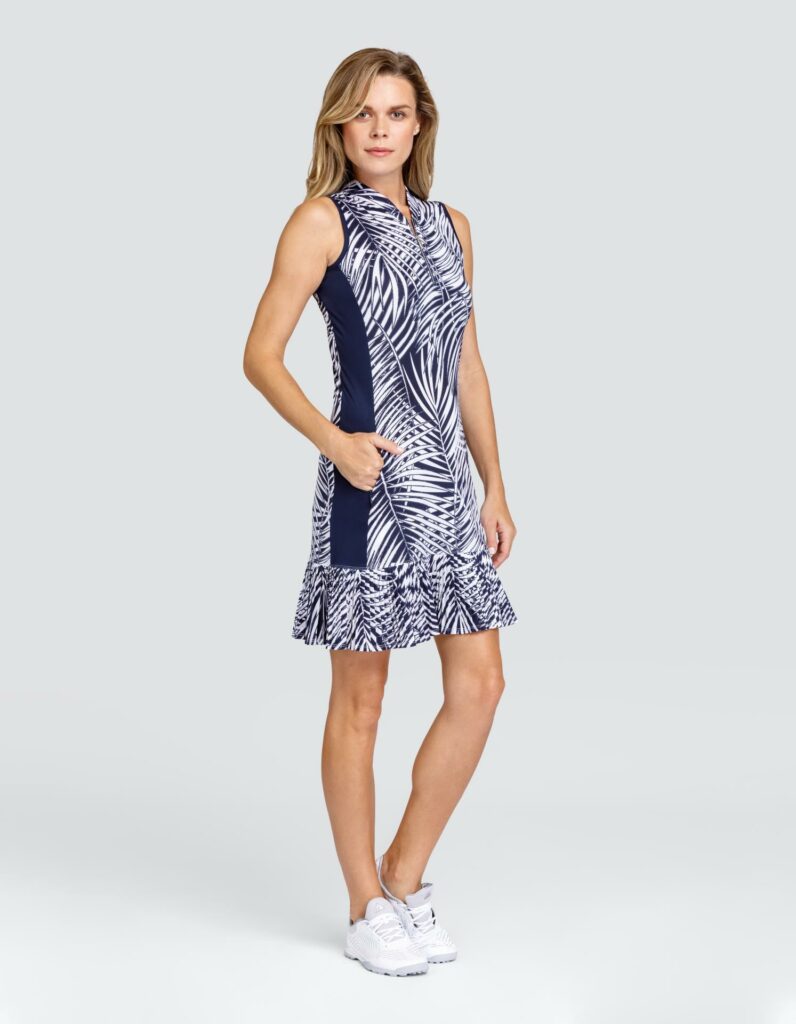 The beauty of this brand is the variety, and that there's always new pieces to discover.
Available in sizes XS to XXL, and with styles ranging from clean and simple to jazzy and colourful, there really is something to suit all styles, tastes and body shapes.
The dresses are set to be a HUGE hit this summer, but they also stock skort, capri pants, shorts, mid layers, polos and more.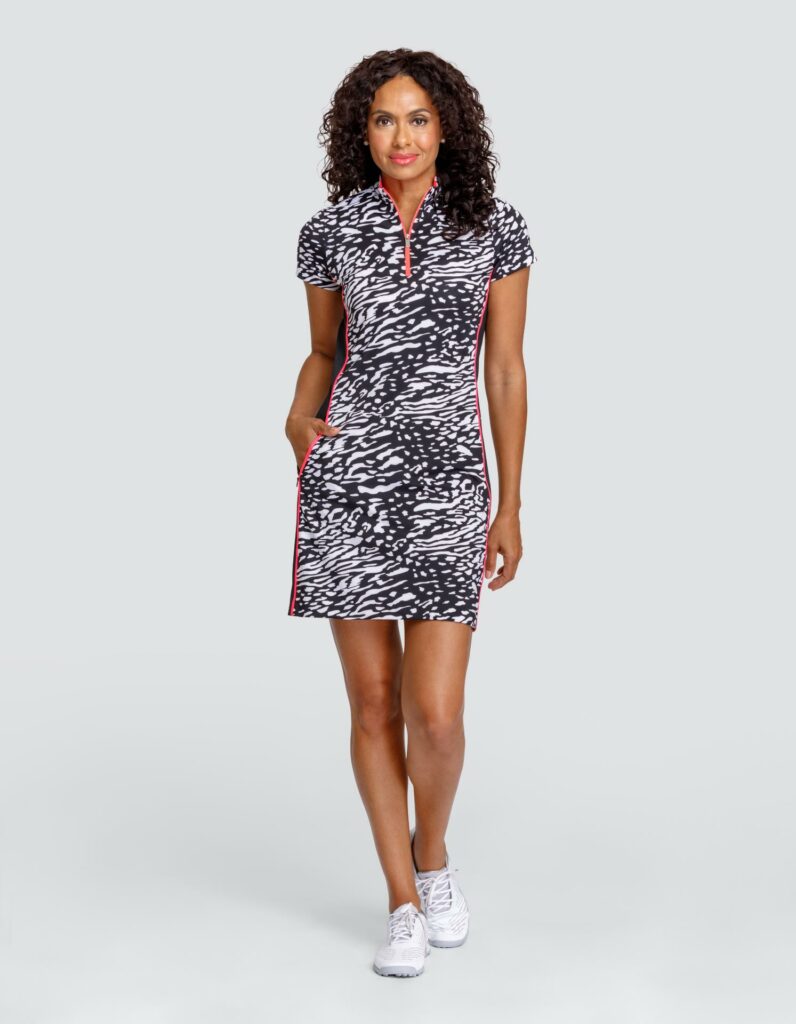 Get set for summer golf
TAIL is stocked in pro shops and retailers throughout the country, however if your local store doesn't stock your size or exactly what you're looking for, you can always get in touch with Surprizeshop directly.
They're also happy to help guide people on which size and cuts will fit and suit them the most.
Plus, all orders over £50 from Surprizeshop receive free delivery and returns too, meaning that even if it doesn't fit properly on your first try (we all know its tricky buying online sometimes), you can always exchange at no extra cost.
With golf, some sunshine and maybe even eventually a golfing holiday on the horizon (fingers crossed), the summery dresses and outfits from TAIL are the happy, colourful and fun additions to your Spring/Summer wardrobe you've been looking for.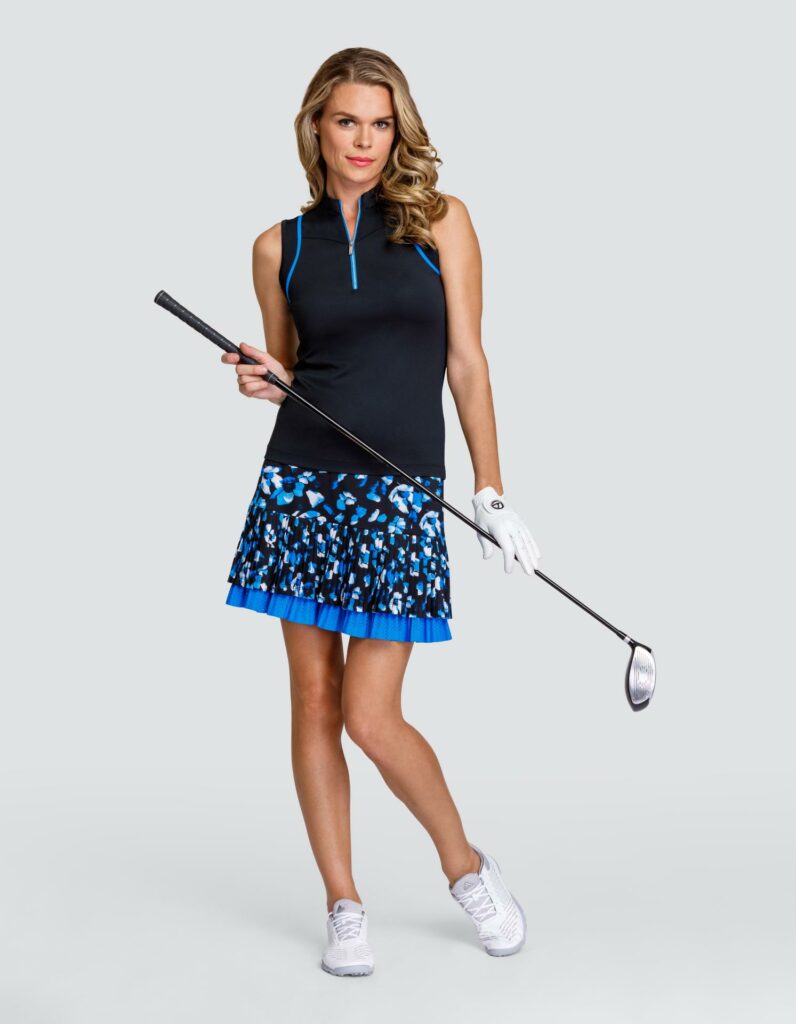 To view the full TAIL collection, just visit www.surprizeshop.co.uk.
More Apparel