Original Penguin Golf have been inspired by the 1960s space age fashion for their latest women's collection
Original Penguin Golf, known for its unique, humorous and detail-oriented clothing, has launched its new Autumn/Winter 2023 collections for men and women, inspired by the great outdoors and 60s space age fashion. 
Perfectly marrying high street trends with edgy golf course chic, Original Penguin Golf, supported by global brand ambassador and Open Champion Cameron Smith, continues to fuse bold styling with tried-and-tested designs for golfers looking to inject a modern look into their golfing wardrobe.
AW23 still shines a spotlight on intelligent design with the use of recycled and sustainable materials across the entire collections, while using premium high-gauge, dull polyester/elastane blends on all knits, fluorocarbon-free performance finishes, and PrimaLoft™ for lightweight warmth.
European Brand Director, Helen Willsmer, commented: "Original Penguin Golf is on a rapid growth curve as we continue to establish our brand and products with consumers. Demand continues with momentum as we offer a unique point of difference, and the 2023 Autumn collection portfolio is no different."
Original Penguin Women's Collection AW23
Inspired by Vasarely Op Art and 1960s space-age fashion from Courrèges, Pierre Cardin and Paco Rabanne.
Colour palettes are a balance of timeless neutrals and uplifting brights, with black iris, navy and tobacco brown grounding the overall look of the collection. Additionally, digital lavender and nautical blue provide trans-seasonal appeal.
OPG Women's prints, just like the Men's Collection, have become iconic. This season sees the introduction of floral prints and patterns in a fun 'OP Art' aesthetic on luxury recycled yarn fabrics.
Long Sleeve Colourblock Zip Polo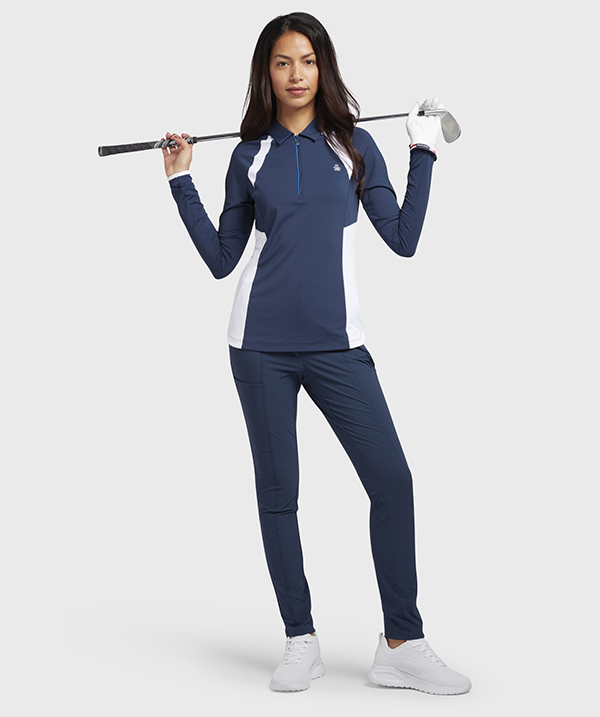 Made with 44% Recycled polyester, featuring a curved hem, zipper placket, self collar and Original Penguin Golf's 'Sticker Pete' logo
RRP: £65.00 / €99.00
Long Sleeve Jacquard Floral Sweater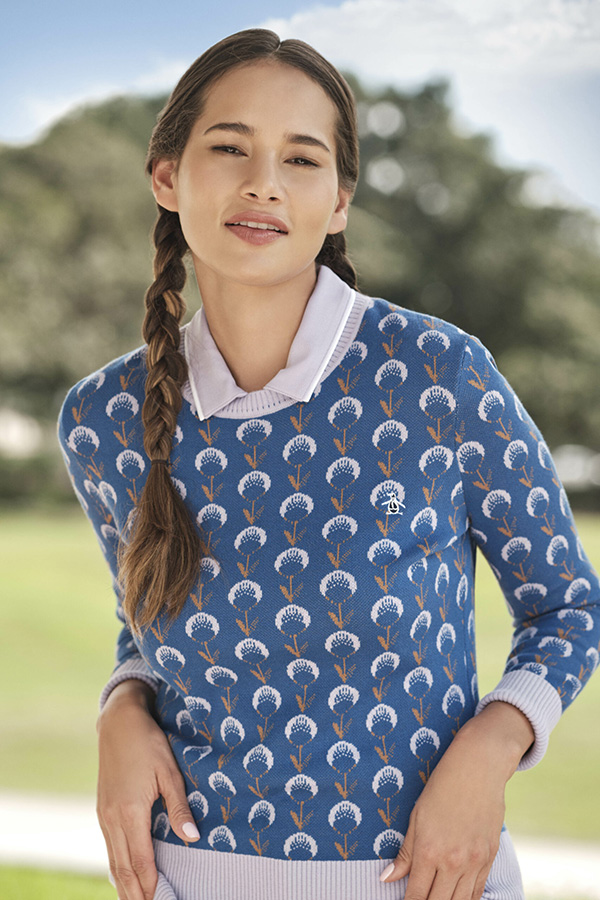 Made with 60% cotton and 40% CoolMax™ Polyester, this sweater features a crew neck, rib knit cuff hems and collar, and Original Penguin Golf's 'Sticker Pete' logo.
RRP: £80.00 / €139.00
Insulated Woven Vest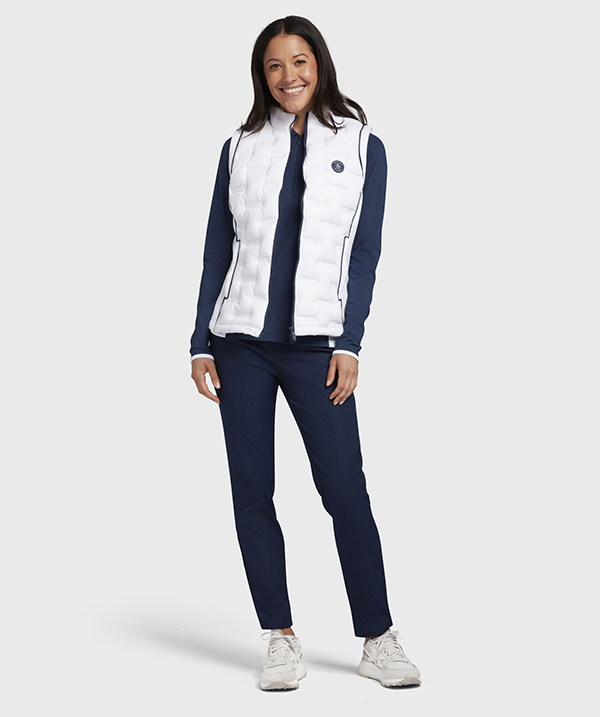 Made with 100% Nylon, Primaloft™ insulation, this
vest features side pockets, side knit panels, double-ended zipper, and Original Penguin Golf's 'Sticker Pete' logo.
RRP: £120.00 / €159.00
LS Colourblock Insulated Jacket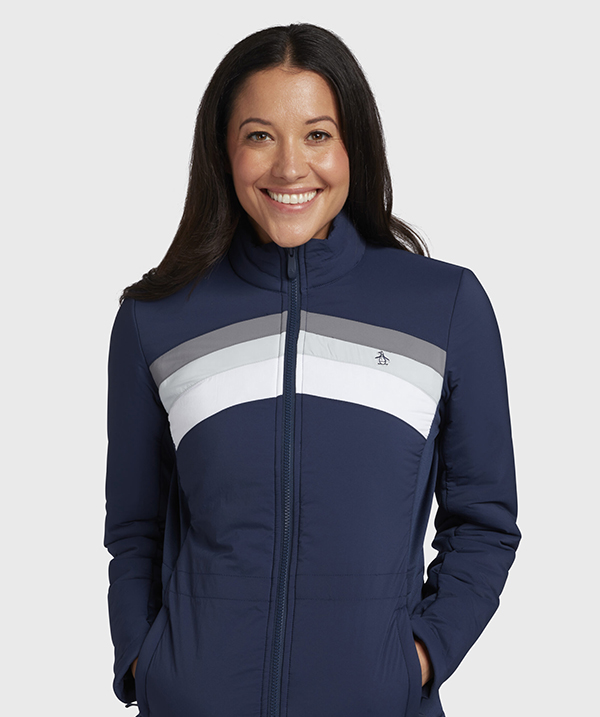 Made with 90% polyester, Primaloft™ insulation, water repellent finish, hidden inside waist bungee cord with toggle, and Original Penguin Golf's 'Sticker Pete' logo.
RRP: £130.00 / €189.00
View the full Original Penguin Golf AW23 range via the website here.
Callaway Apparel's authentic-to-golf products put an emphasis on performance and playability this Autumn/Winter - find out more.