The new Daily Sports collection is specifically designed with versatile pieces, so you can feel stylish on and off the course!
We're big fans of Daily Sports here at Women & Golf. We love the fact that certain pieces are carried throughout the ranges and the year. When these are combined with some of the statement garments available in their seasonal collections, you can build a comprehensive and versatile golf wardrobe to keep you comfortable and looking good on the golf course all year round.
Here's a snapshot of their Autumn/Winter collection:
Daily Sports Reversible Padded Vest – Black
The Reversible Padded Vest is brand new to the Daily Sports collection. Why commit to one design when you can have both? Wear the plain side as an essential and the patterned to add a pop of colour to your look. With wind and water-resistant features, the Catleya Padded Vest is perfect for those temperamental winter days!
Colours: Black and Navy.
Daily Sports Amedine Long Sleeve Lined Pullover - Orange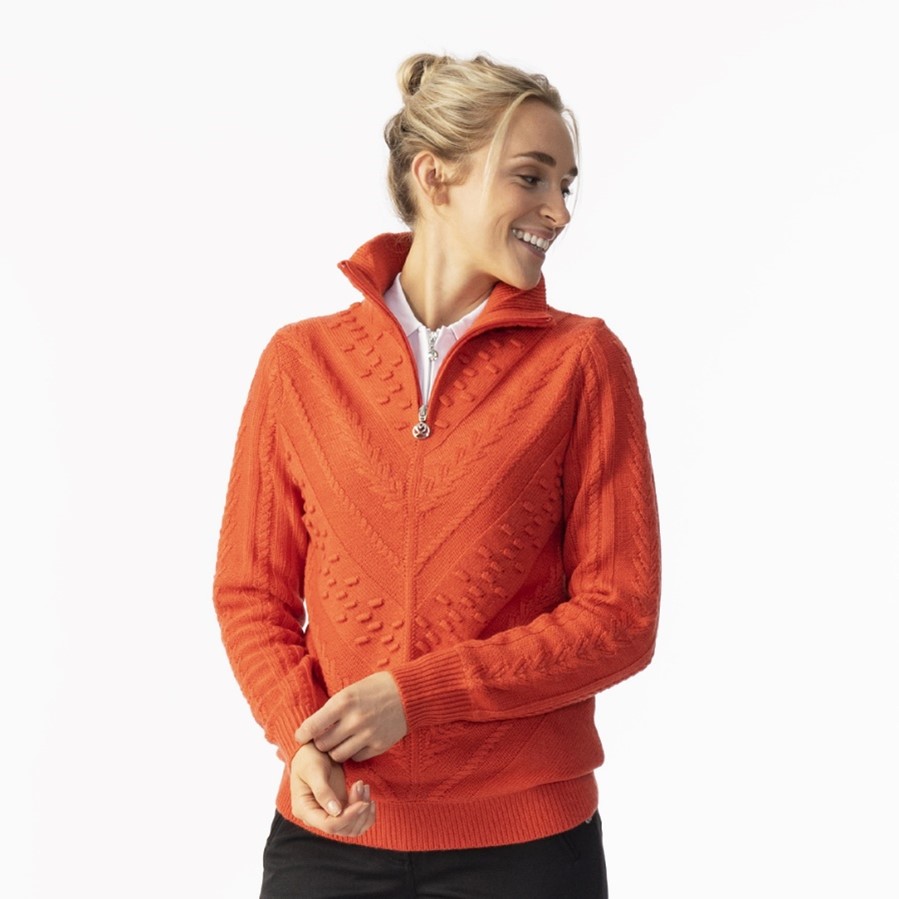 A must-have piece for this season is the Amedine lined pullover. This long-sleeved pullover is textured with a smart and fashionable design. The perfect winter warmer!
Colours: Navy, Pastel Pink, Orange, White, Plum.
Daily Sports Anna Long Sleeve Half Neck - Black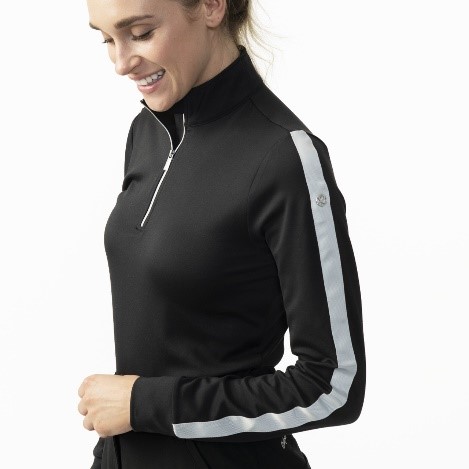 The Daily Sports Anna, with a ribbon stripe along the sleeve adds an extra something to your standard mid layer!
Colours: White, Blue and Black.
Daily Sports Ladies Pauline Jacket - Black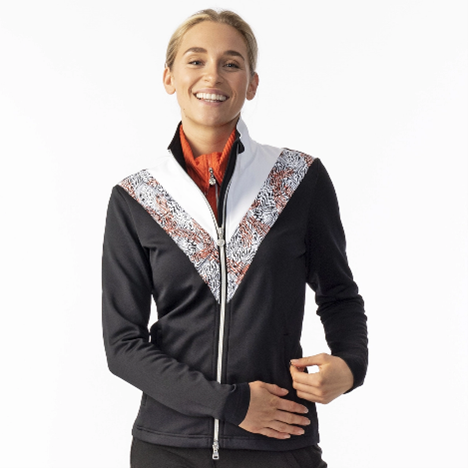 The Daily Sports Pauline Jacket is styled with a printed V-shaped panelling. The mid-layer is perfect for on the course or even for the gym. Pair the Pauline with matching Autumn Leaf orange printed tops and polos for the full look!
Daily Sports Jacyln Padded Vest - Autumn Leaf
Stand out on the course in the Autumn Leaf Padded Vest, with soft panelling along the side to enable a range of movement when taking your shot!
Colours: Black, Blue, and Orange.
Daily Sports Leonya Long Sleeve Polo Shirt
The Leonya long sleeve polo is one of the most popular in the Daily Sports Collection. Add a pop of print to your outfit to compliment your black staple trousers! With a ¾ zip it's great to throw over a polo as a mid-layer.
Daily Sports Irene Lined Trouser
Daily Sports are known for their staple bottoms and the Irene fleece lined trousers from this collection do not disappoint. With a stylish fit and added warmth they are the go-to trousers for your winter golf wardrobe! With 2 lengths and colours to choose from, 29 and 32 inch, they are perfect if you are taller or more petite.
Colours: Navy and Black.
To view the full Daily Sports collection, just visit www.surprizeshop.co.uk.