Women & Golf member Sue Granger, from Enfield Golf Club, Middlesex, tried out the new PuttOut Home Putting Studio and was seriously impressed.
"The heavy package arrived on time and everything was included in the box – mat with very handy storage bag, putting mirror and putting gate, pressure putt trainer and super clear instructions. Putting drills and games were also included.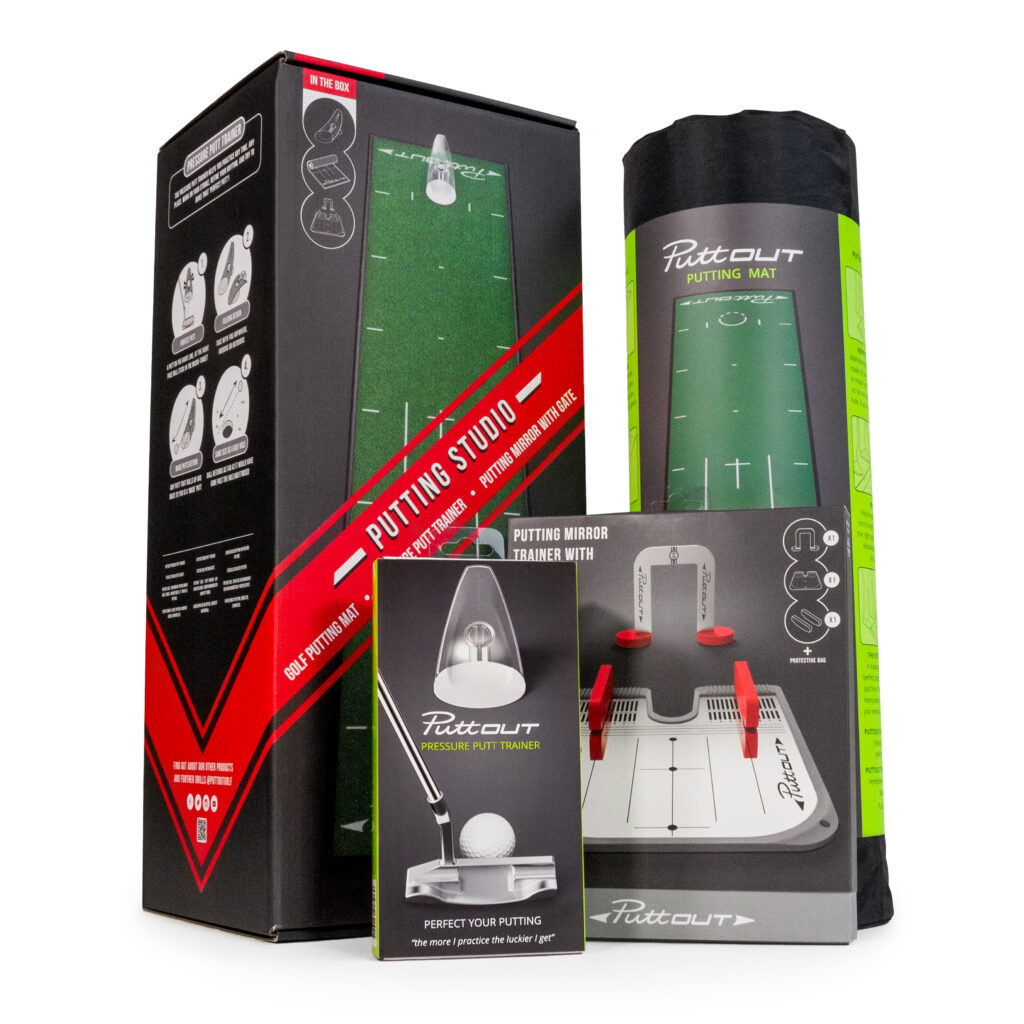 This equipment was very easy to set up and I started the putting drills straightaway.
The kit is made up of three parts; Pro Putting Mat, the Pressure Putt Trainer and the Putting Mirror Trainer.
The Pro Putting Mat is a great size (8 ft) and would fit into most rooms, hallways and kitchens. Mine was put on the laminate lounge floor and it did not slip around at all. It is the king of mats and far superior to the cheap one I bought in lockdown. It lay flat immediately after taking it out of the bag. The alignment markings are very helpful. The ball rolls at a very authentic pace for short and longer putts.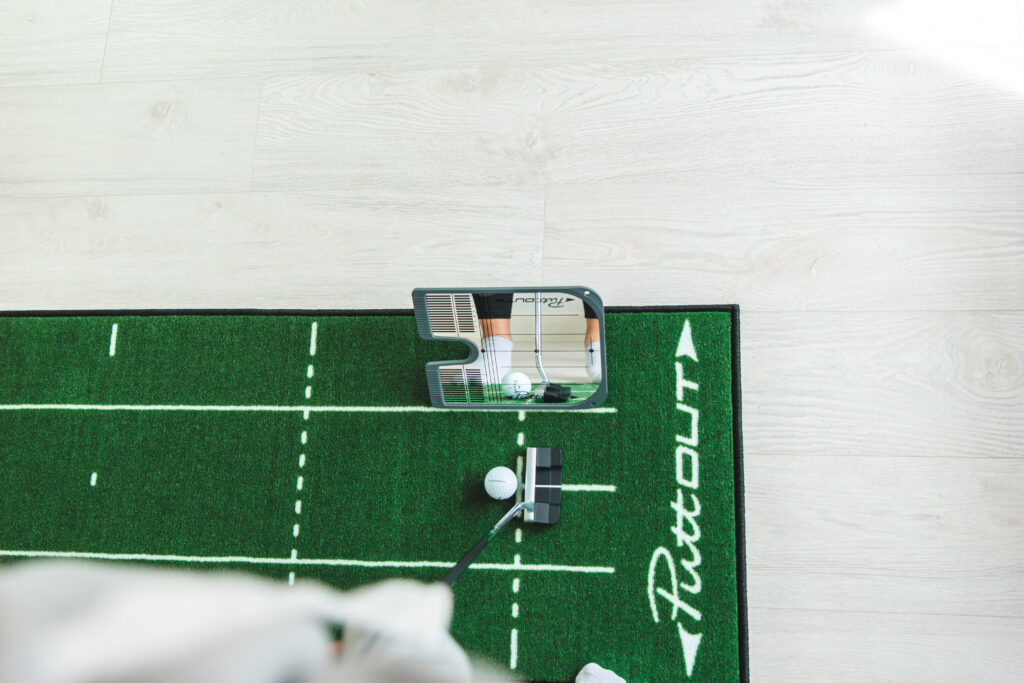 The Pressure Putt Trainer is highly addictive. It is a really simple idea and is a great training tool. It is small and easy to store. You putt at the white plastic circle and the ball rolls back to you. A perfect putt should stick to the hole but unfortunately I found this very difficult to do but maybe it was just my ineptitude.
The Putting Mirror Trainer was very useful. There were two magnetic plastic guards to place either side of your putter to keep your back swing straight. Personally I felt they would have been more useful if they were longer. This was fun to use and there's also a useful putting gate you can set up on the matt to ensure you have the right line and onto the putting green along with the alignment gate.
All in all, these are three impressive bits of training kit and with cold and wet conditions just around the corner they will certainly improve your putting over the winter while you stay warm and dry indoors. Definitely something to put on the Christmas wish list."
PuttOut Home Putting Studio - RRP £134.99.
To buy and for putting drill ideas visit www.puttout.golf/quick-tips.