Women & Golf member Vanessa reviews the Duca del Cosma Winter Golf Shoe - Toscana Purple
There's still a chill in the air so some of us are still wearing our winter boots on the course. Women & Golf member Vanessa tried out the Duca del Cosma winter golf shoe - Toscana purple.
Why I love my golf shoes
I had my reservations, I've been playing golf for 14 years now and have always stuck with the same brand. They've served me well, but increasingly it's been difficult to find a good fit. My golf shoe is important, I have fallen arches and wear orthotics inside my shoes to correct biomechanical issues, so foot comfort is vital for my golf round.
Comfort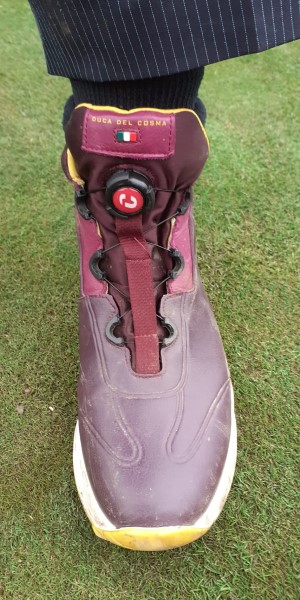 The shoe (I will call it a boot) is so comfortable. It's soft, light, and fits perfectly. The easily adjustable Quick Lacing System (QLS) ensures the boot fits perfectly and is so easy to take on and off! The sole and memory foam increases the comfort of the boot and unlike other golf boots (I've owned) my feet can breathe.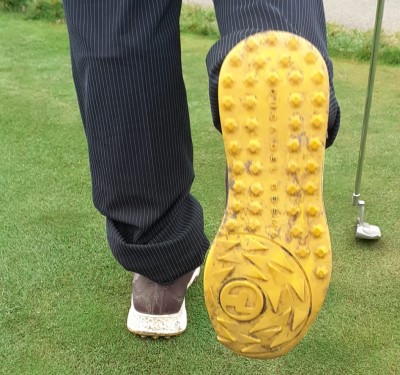 I was a little concerned about the 'Airplay XII eco rubber outsole'. It's spikeless so I was a little apprehensive about slipping on the course – so far so good and no hint of slippage.
The outsole is lightweight Eco rubber, so recyclable too!
Performance
Waterproof: Yes
Fit: Regular
Soft recyclable microfibre
Easily adjustable Quick Lacing System (QLS) providing effortless closure, balanced pressure points, and a performance fit for stability and precision.
Comfortable and breathable ARNEFLEX® insert sole, memory foam covered with OnSteam® recyclable microfibre, and heel support with recycled cork
Airplay XII recyclable lightweight Eco rubber outsole
Positive feedback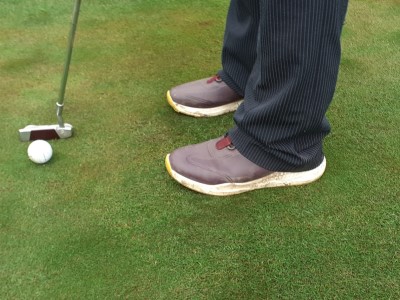 Since wearing these boots I have had so many positive comments from other lady golfers, 'love your boots, what brand are they, they're cute, are those Ducas?' Who knew – I now do!
I'm definitely changing my golf shoe brand – eyeing up which Duca del Cosma golf shoe I'm going to get for the Spring/Summer season – my feet, and you know what, I deserve them.
Features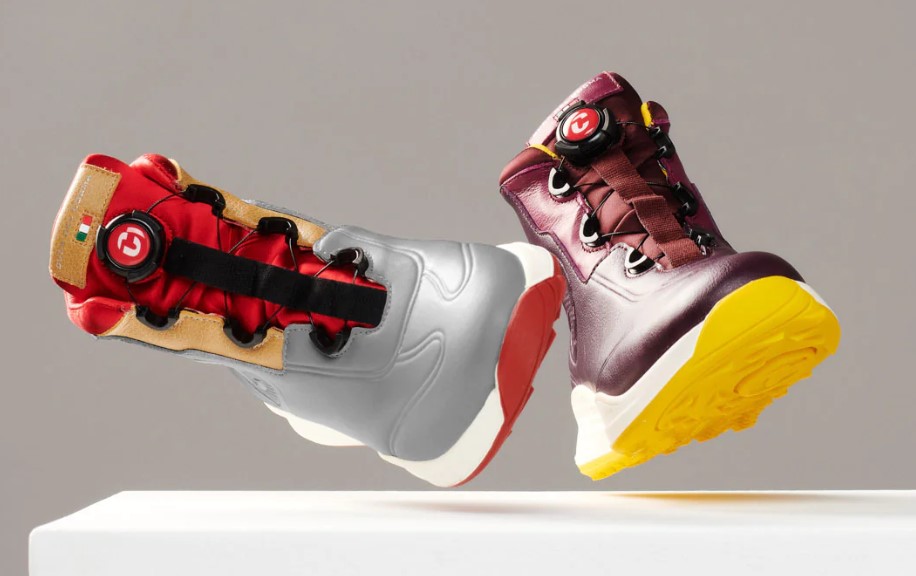 Available in grey too.
Italian design
Handcrafted in Europe
Wear on and off the course
Shoe bag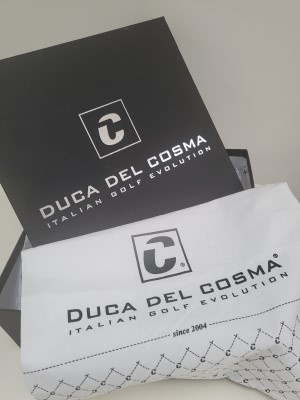 I'm so impressed but was a little disappointed with the free boot bag included in the box.
It is white!
A little style over substance, why not purple like the boots?
Also, the boots are a little squeaky, but maybe that's me!
Check out the Toscana Purple & the rest of the Duca del Cosma winter shoe collection by clicking here.
MEMBER ALERT - We will be hosting a Duca del Cosma golf day in April - keep an eye out for your upcoming newsletter!
Final Score
Duca del Cosma Winter Golf Shoe - Toscana Purple retails at around £199.95 – twice the price of other brands on the market but worth it. Really good value for the golfer, like me, who wants a perfectly fitting comfortable boot'