Check out these Black Friday deals that we've selected here at Women & Golf
We've chosen eight Black Friday deals which you should take advantage of. Make sure you scroll to the bottom for our own Christmas offer.
Me And My Golf - The Breaking Ball Putting Mat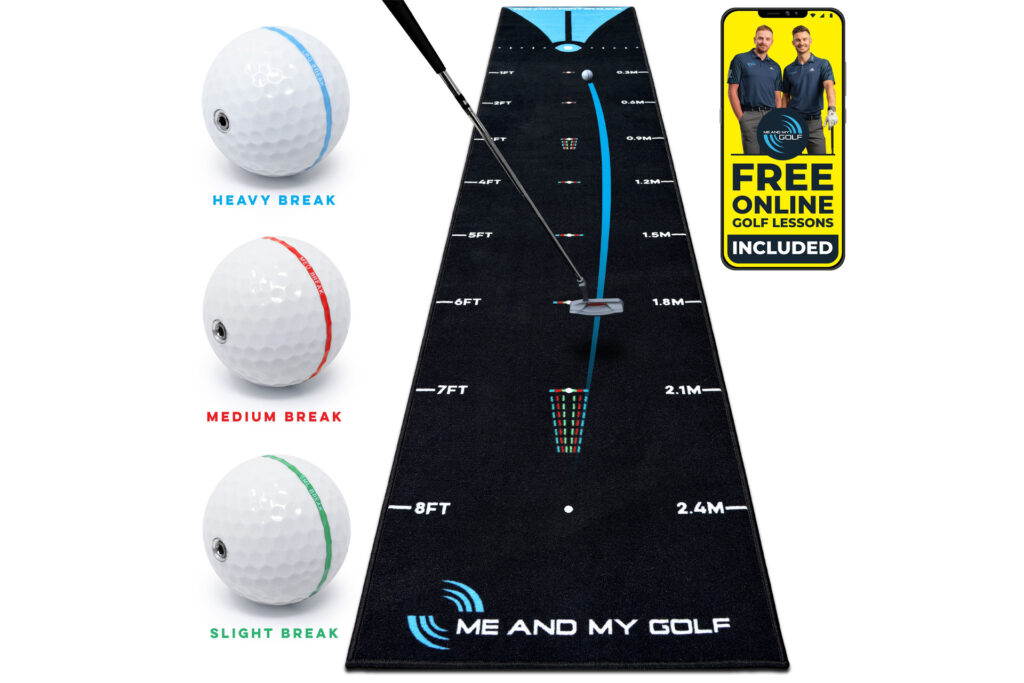 Over 90% of putts are affected by the slope on the putting green. So why do we practice straight putts? Use Me And My Golf's revolutionary breaking golf balls with their unique putting mat and improve your short game.
Mini-Series Training Videos included:
Mat Setup Guide, Putting Setup, Smooth Putting Stroke, Allow for the Break, Putting Routine and Every Putt Challenge.
Included:
1 x The Breaking Ball Putting Mat:
2 Mat Sizes Available
7.5ft x 1.6 ft - Markings up to 6ft
11ft x 2.2 ft - Markings up to 8ft
Comes in a protective carry case
Includes 3 Breaking Balls™ (slight, medium & heavy breaking)
Black Friday deal - £99.99 with 20% automatically added at checkout. Find out more here.
Blast Golf – Complete Swing & Stroke Analyser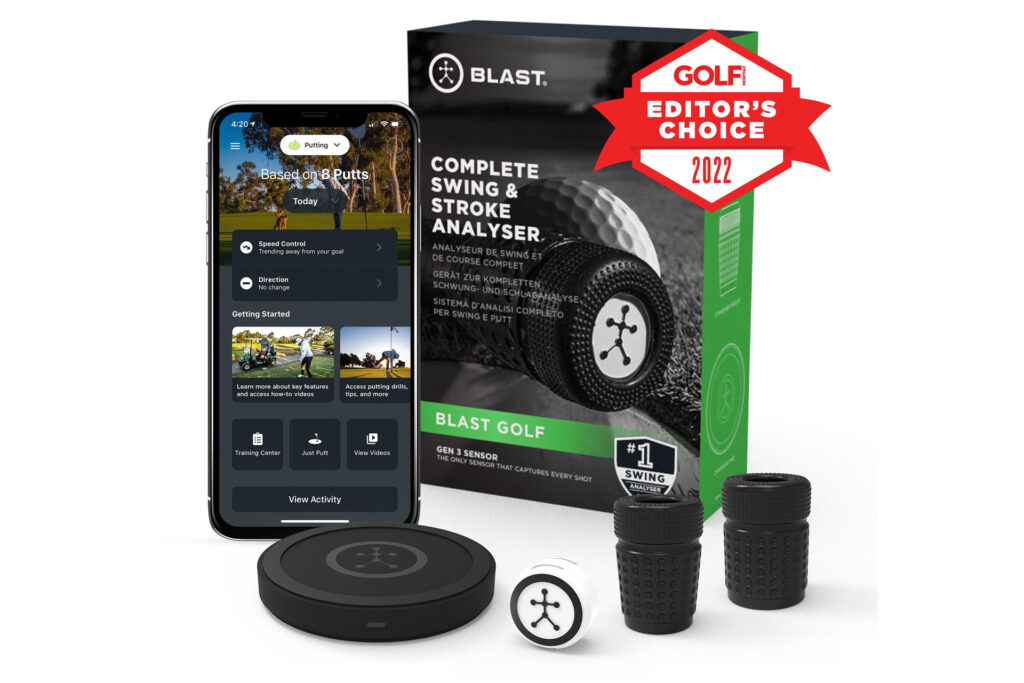 Blast Golf combines sensor-based swing and stroke analysis with auto-edited video clips in an easy-to-use mobile app. Get real-time feedback with a solution designed to help you train smarter and get better.
While using Blast Golf, you will discover a heavy emphasis on timing, which sets the foundation for consistency and directly effects speed and direction control. We recommend working through the levels and following our defined path to improvement based on tour data and science. This path will guide you to analyse, train, and challenge yourself at every level. Make sure to watch the training video for each level before starting the drills.
Black Friday deal - £119.99 reduced from £149.99 Find out more here.
AIG Women's Open tickets

The AIG Women's Open will visit Walton Heath in Surrey for the first time in 2023 with the renowned layout having previously hosted the Ryder Cup, British Masters and The Senior Open presented by Rolex.
Taking place just outside London on 9-13 August, a number of new ticket offers have been launched to entice fans into enjoying the most international major in women's golf.
Fans will now be able to watch the players practising on Wednesday 9 August with Practice Day tickets available to purchase along with Thursday to Sunday Championship Day tickets.
Ticket prices will start at £30 for an adult on Championship Days and from £10 on Practice Days, with this launch offer available for a limited time only.
Black Friday deal - Enter MCBLACKFRIDAY10 and use your Mastercard at checkout to get a £10 discount off your transaction! Offer ends 29 November. Find out more here.
Surprizeshop - Pure Golf
There are fantastic offers across the Surprizeshop website, with 50% off a lot of clothing with an extra 20% added at checkout.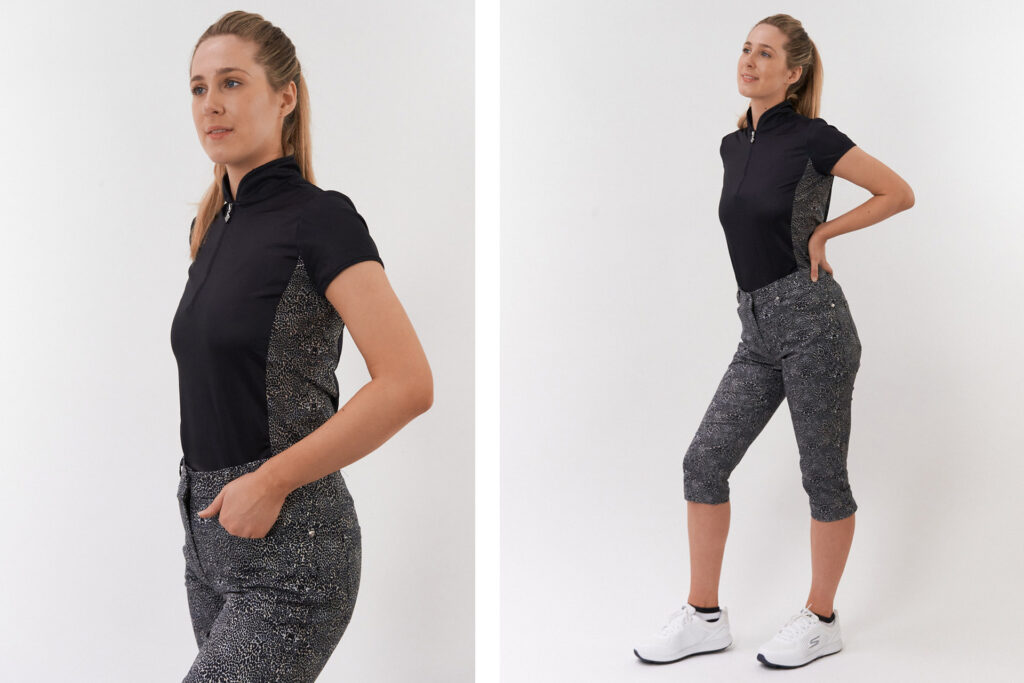 Including the new Pure Golf Holly which is a partially printed cap sleeve polo shirt made from anti-static, anti-crease, four-way stretch and quick drying fabric with built in UVA+UVB sun protection with UPF 35 to block harmful rays on the course.
Great for those looking for a subtle look with a touch of personality, the Holly polo can be worn with patterned or plain bottoms to the wearer's preference. Deliberately designed to integrate seamlessly with our Cheetah and Black Essentials Collection.
Check out the Black Friday deals at Surprizeshop here.
Rife Ladies Sigma Waterproof Spikeless Golf Shoes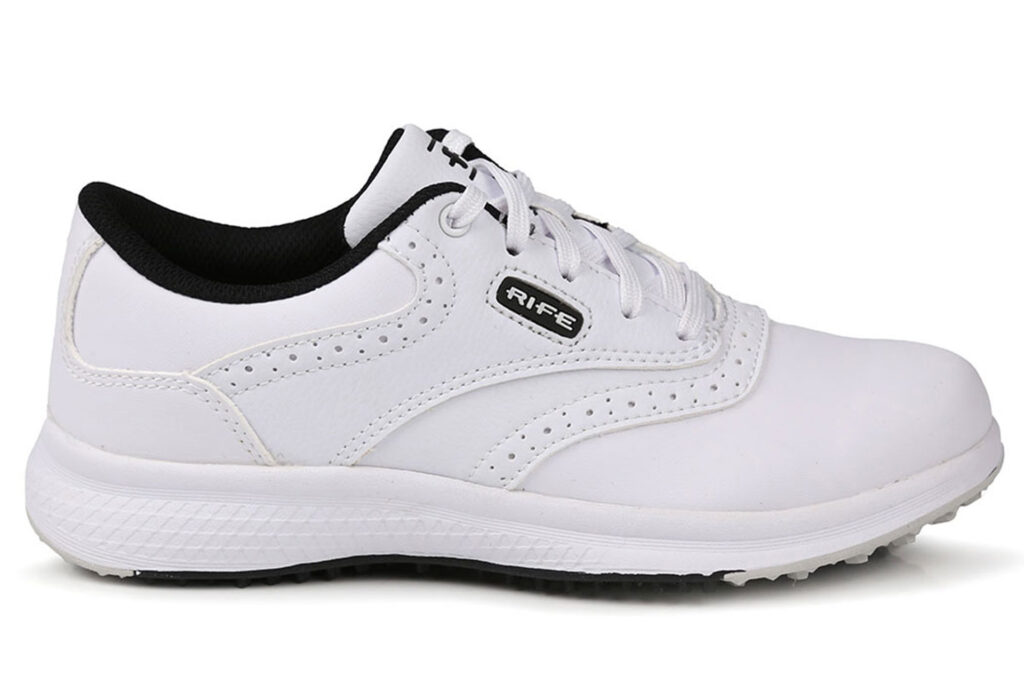 There are many Black Friday offers across the American Golf website including the Rife Ladies Sigma Waterproof Spikeless Golf Shoes.
This laced golf shoe has a classic waterproof upper offering style and protection no matter where your game takes you.
Check out the Black November deals from American Golf here.
Puma Golf Nassau Sleeveless Women's Golf Polo Shirt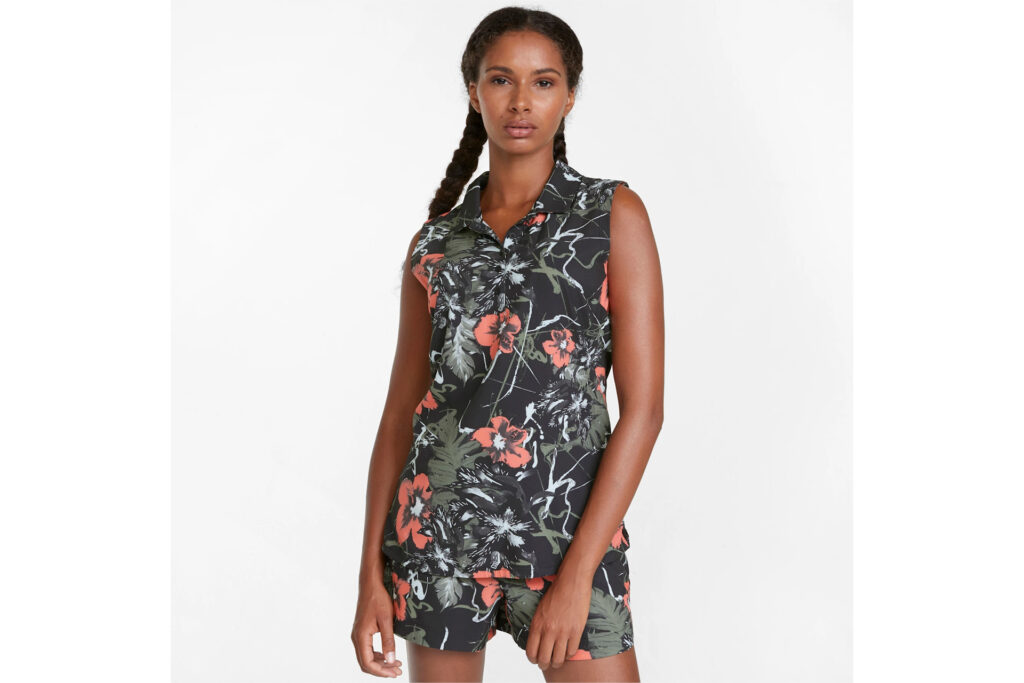 Make a splash on the course in this oh-so-flattering floral print Nassau Sleeveless Polo Shirt. Lightweight and with a colourful Caribbean vibe, it's just perfect for cutting a dash on those balmy days on the fairway.
Black Friday deal - £17.00 reduced from £40.00 Find out more here.
Dean's Half Price Black Friday Christmas Gift Bundle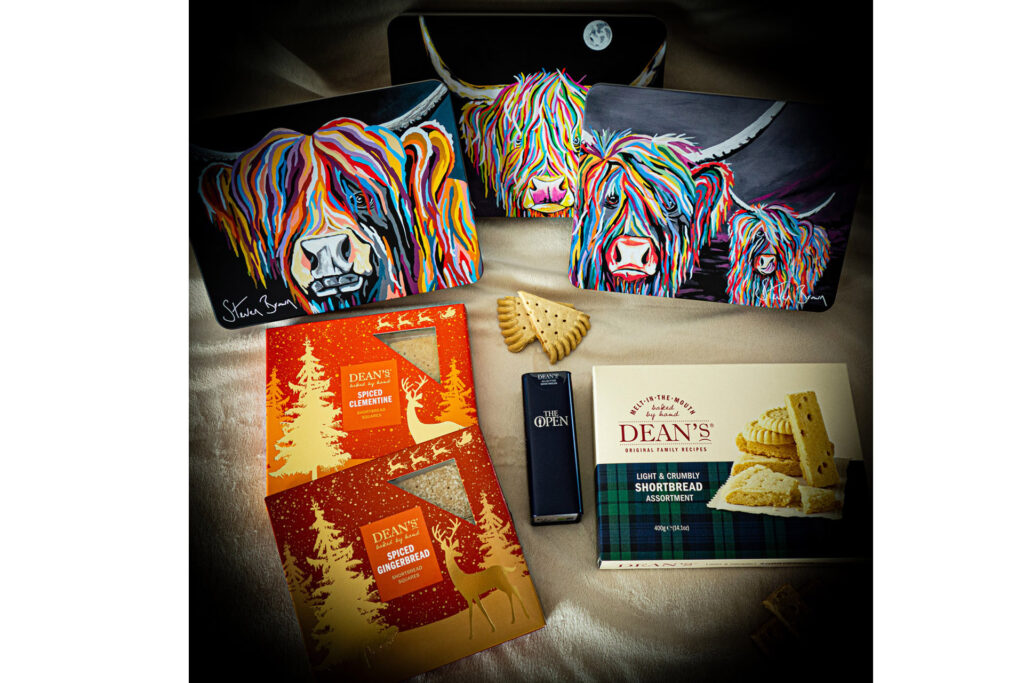 Dean's tasty bundle includes four tins filled with our delicious all butter shortbread, two festive flavoured shortbread boxes and our traditional shortbread assortment box. A great selection of gifts for half price!
Contains:
Maggie McCoo All Butter Shortbread Assortment 500g
Rab & Isa McCoo All Butter Shortbread Assortment 500g
Ally McCoo All Butter Shortbread Assortment 500g
Spiced Gingerbread Shortbread Squares 200g
Spiced Clementine Shortbread Squares 200g
Shortbread Assortment 400g
"The Open" All Butter Shortbread Rounds 75g
Black Friday price £32.59 - RRP £65.19 Find out more here.
Don't forget our Women & Golf Christmas Offer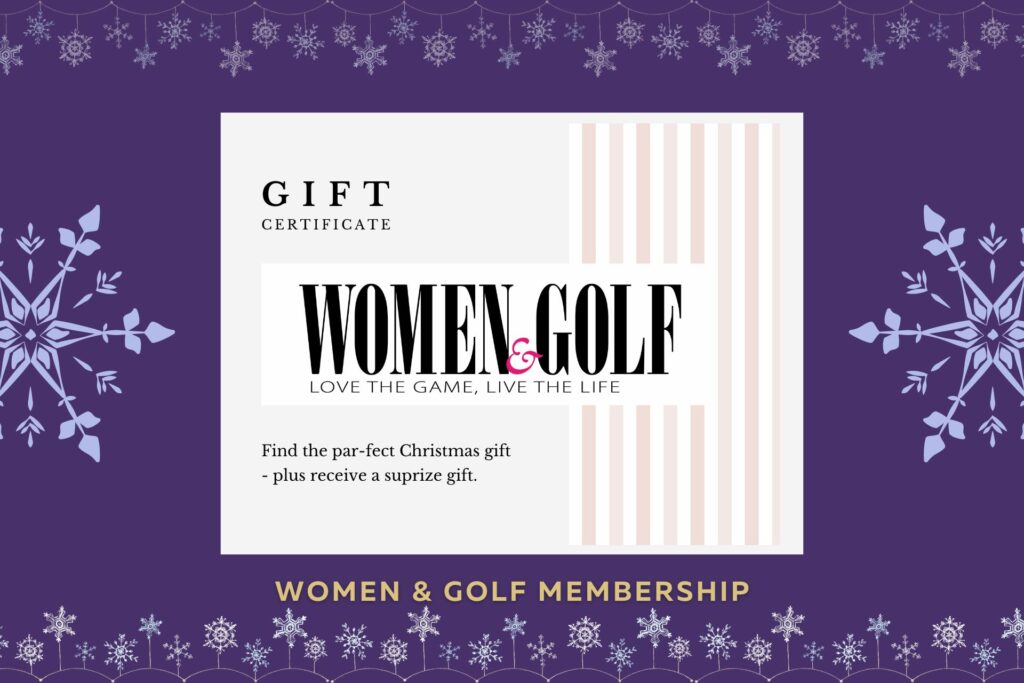 Joining the Women & Golf Members' Club means you can enjoy discounts on holidays, fashion, lifestyle products and golfing events, plus member-only golf and Pilates video instruction with our qualified experts. We've also recently launched our Members' Only Facebook group where you'll be first to hear about all our latest features plus be part of our intimate Q&A sessions throughout 2023. On top of that you'll have unlimited access to all the latest news and views on what's going on in the world of women's golf. All for just £24.99 for a 12-month subscription.
We're running a special Christmas Offer - 14 months for the price of 12 - quote WG14XMAS22 when ordering online or via +44 (0)1778 392486. Find out more here.