Here are the features of the newest electric golf trolley from Golfstream, featuring a small fold down height and large LCD display.
Golfstream have launched their new 2023 Vision electric trolley that has the smallest fold down height of any trolley in the market and a new 3-inch, super clear, large digit LCD display.  
Neatly addressing one of golf's most thorny issues the new super clear, large digit display screen has a white background with large black numerals enabling easy reading in even the brightest sunlight.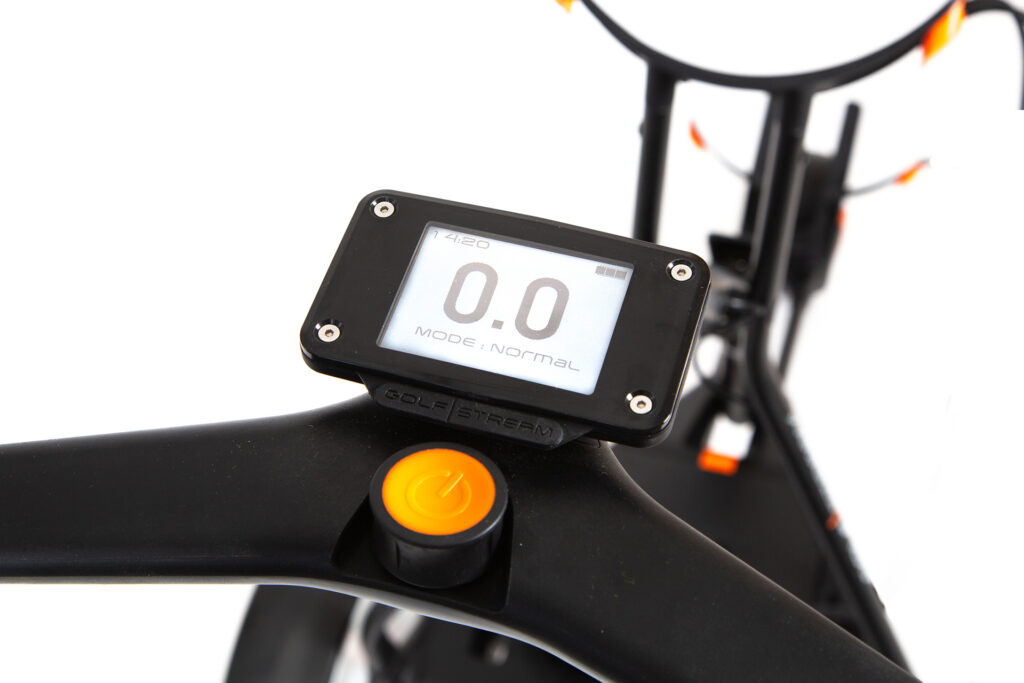 Unlike the dark screens seen on many electric golf trolleys, the golfer will never have to guess what speed their trolley is set at as they will always be able to easily read the speed increments on the new screen.  
Measuring just 595mm (W) x 285 (H) x 865mm (L) and weighing only 9kg, the New Vision has become one of the lightest and most compact electric trolleys in golf today.  
Golfstream - easy to use and great value for money
Derek Richford, Managing Director said:
"The real difference with Golfstream machines, is the ease of folding and unfolding, it takes less than a second to raise the cart into the in-use position and can be done with one hand.  Add to this, the option to change the colour accents of your machine and we have a winning combination.
"The New Vision is incredibly compact but that doesn't mean we have compromised on the number of features that make up this trolley. It's still incredibly quiet, powerful, comes with an 18-hole battery for just £499 and there is a full range of accessories to compliment your machine. In these challenging times, a quick check of other manufacturers will quickly confirm that this is a package that golfers simply can't ignore".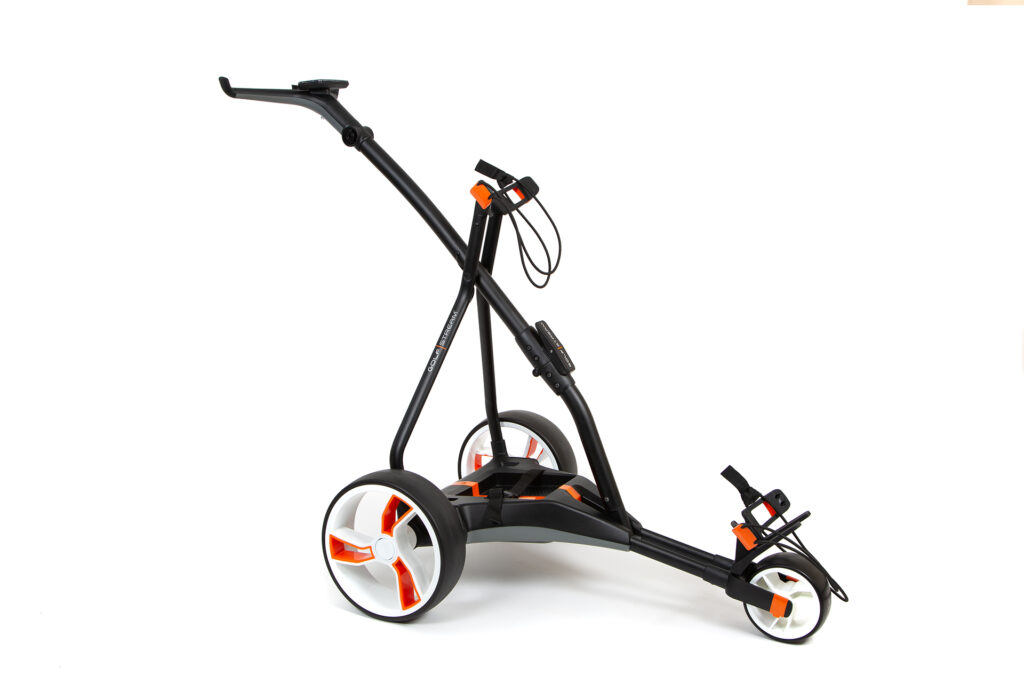 Golf bags rest in a cradle situated on the main spine and remain firmly in place throughout the round without twisting or buckling, even over rough terrain.
Made of super strong, lightweight aluminium the new Golfstream Vision boasts a compact 3-wheel design with easy on/off main wheels for quick maintenance and its non-clog front wheel design is a boon in wetter playing conditions. 
A two-year guarantee on the trolley, 3 years on the battery and industry leading customer care come as standard. 
To find out more visit www.golfstream.co.uk