A rangefinder that you may only need to charge once a year! We're intrigued – here's the new Zoom Focus S
The newly launched Focus S from Zoom builds on the brand's award-winning credentials with a new design that is packed with premium features at an unbeatable price/performance ratio.
Crystal-clear optics lead the way in this stylish new design, with a super-wide 7° field of vision, 6 x magnification, ultra-bright LCD display and an adjustable eyepiece to cater for golfers with different levels of vision. The premium optics combine with a host of practical features to make a golfer's life on course easier with features such as vibration feedback, slope mode – with visible switch for tournament play – flag scan mode and continuous measurement for scanning the course, marking out the premium credentials of the Focus S. Plus Zoom has brought back one of its most popular features from the Focus X, a micro usb rechargeable battery that lasts over 50 rounds on one full charge.
Zoom Focus S is packed with premium features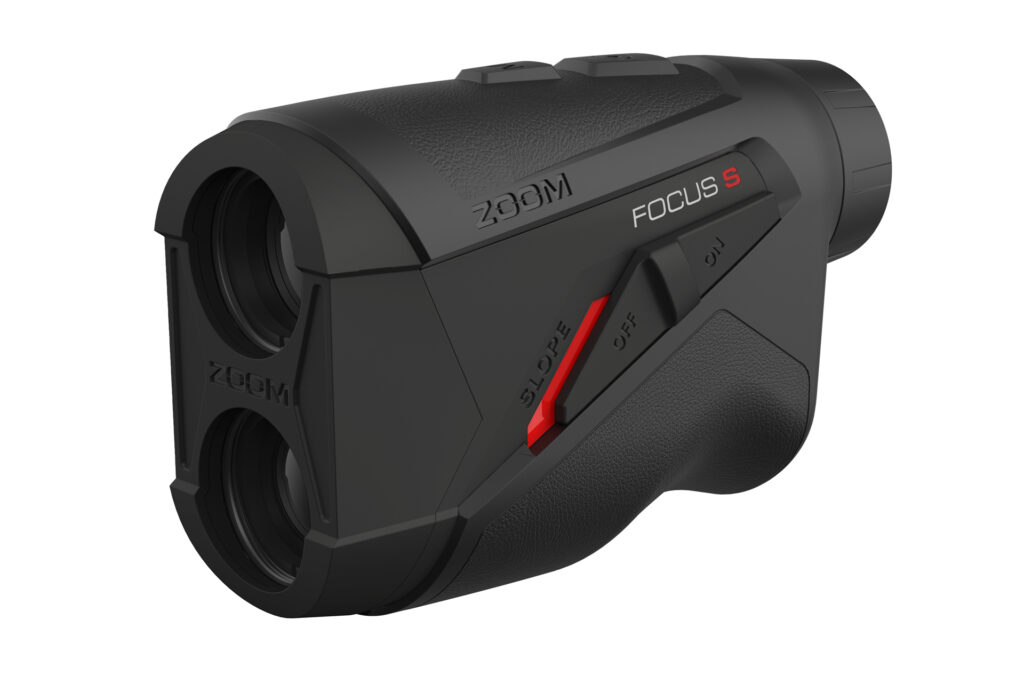 Steve Grant, Sales Manager for Zoom in the UK and Ireland said:
"Zoom has had a huge amount of success in a short space of time. But in the Focus S, I think we have our best rangefinder yet. It's packed with premium features, it looks fantastic and we've brought back the rechargeable battery from the Focus X that was hugely popular. There really is everything a golfer could want from a rangefinder, for less than £200."
At just 170g and with an ergonomic design that fits perfectly in the hand, the Focus S is a dream to use on the course. Each unit comes with a protective carry case that includes a carabiner so that it can hang from a golf bag, and a bungee attachment for quick, easy access. These neat features mean the new Focus S is a practical addition to a golfer's gear both when it's needed and when it isn't.
This impressive unit does everything a golfer needs and nothing less, in a stylish, practical package. And at an SRP of just £199 the Focus S sets the bar for premium performance at an affordable price.
For more information visit www.zoomgolf.net 
Read our reader review on the Zoom Focus Tour here.