About Women & Golf
Women & Golf - www.womenandgolf.com - is the ultimate online platform for female golfers.
The established, 30-year brand has gone through some exciting changes recently, and this includes launching a brand-new website and exclusive Members' Club.
As the UK's leading media platform in women's golf since 1991, we pride ourselves on being the most authoritative source of information on the game we love. We're also leading the charge in trying to grow the women's game and encouraging more women and girls of all ages into this brilliant sport.
We provide a unique blend of opinion-led editorial including the latest golf news, equipment reviews, expert instruction, the hottest on-course styles, travel ideas, competitions and much more.
Look to us as your go-to place for all the breaking news in women's golf, while our social platforms are the perfect places to make friends, meet like-minded golfers, ask questions and debate all the important issues.
Whether you're a total beginner or an experienced club golfer, the Women & Golf family will help you get the most out this wonderful game and the incredible lifestyle that goes with it.
We're always looking for interesting tales and fresh ideas, so if you've got news or opinions to share please get in touch. We'd also welcome any feedback on our new look.
Simply email our Editor Emma Ballard and she'll get right back to you.
Editorial: [email protected]
Members' Club - subscription
For questions about your Members' Club subscription and account please contact us using the info below.
Tel: 01778 392486
Email: [email protected]
Members' Club - renewal
Please have your account number handy to speed up the process
Members' Club - change of address
Please email subscri[email protected] and cc [email protected]
Advertise with Us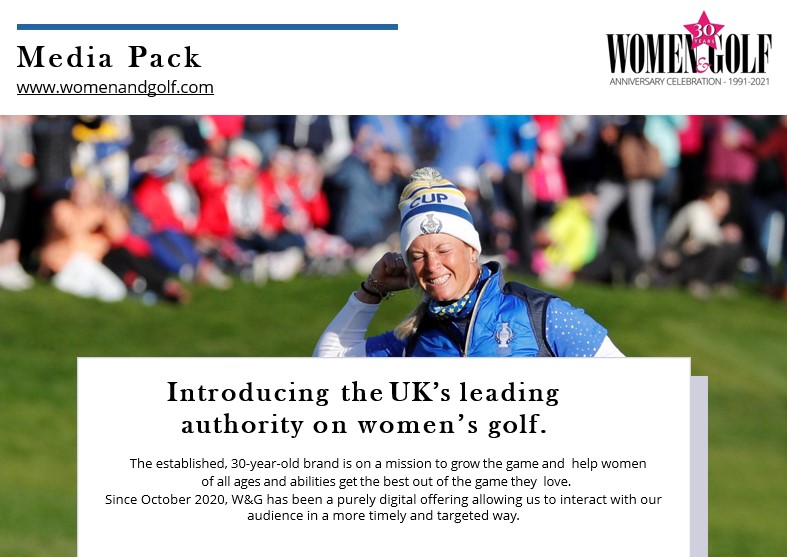 To obtain direct access to our audience of active female golfers and to find out how we can create effective campaigns and partnerships for you, please drop an email to our Head of Sales and Marketing, Jane Lees.
Contact: [email protected]
Take a look at our latest media pack (PDF, 1.3MB) – Please note that this is a brief outline of the options we offer and we're happy to discuss bespoke packages and more creative alternatives.
Follow Us