40 by 40 Blog 7. Emma takes a trip to The Players Club in Bristol to join the Nomad Golf Collective, a golf community where everyone is welcome
It's fair to say that the weather for the first few months of 2023 really hasn't helped my quest to play forty different courses before my 40th Birthday. So much so, that two or three rounds are having to be played on some weeks… which I am not sure how long I can sustain, whilst the actual day job of sitting and writing at my computer suffers.
It also appears that the more I play, the worse I get, I can't decide whether that's a mental or physical thing. I am certainly struggling to keep my spirits up when my game is so dire.
Anyway, after a night at The Springs, in Oxfordshire and an impressive 40 points. I felt a bit better heading just over an hour south west to Bristol and The Players Club.
On a surprisingly sunny Saturday 29th April, I put my big girl pants on to join a group of people that I didn't really know (bar a couple) and join a growing golf community that was born on Instagram. The Nomad Golf Collective.
I'd received an invitation from Julia Clayton who I had met at a Rose Ladies Series event in 2021 to come and join in and in the spirit of everything I am trying to achieve with 40 by 40, I duly accepted and paid my £35 fee.
Julia is a fantastic advocate of women's golf and having only played for around five years, she has already been Lady Captain at her home club of Laceby Manor in 2021/22. I'll be sharing her golf story soon.
Who are the Nomad Golf Collective?
"Everyone's welcome! Whether a nomad or a club member, a pro or a newbie, we're a golf community for you."
That's what is at the heart of the Nomad Golf Collective. A golf community that has grown from it's first event at Cleeve Hill in January 2022 to what it is today.
I got to play with one of the founders James Ellis (@therighthandedgolfer), who explained how a chat over Instagram led to a 'golf date' of sorts with co-founder Matt Cullis (@thecaggiehandedgolfer). Both looking for someone to play golf with post Covid lockdowns.
The idea behind the Nomad Golf Collective was to give people on Instagram the ability to meet and play golf together for the first time. Created on a whim after James and Matt just wanted somebody to play golf with.
In James' own words:
"Everybody [on Instagram] was just talking, but not meeting. And we were like there's definitely a gap for something where it doesn't matter if you're a pro, or a newbie, to play together. Anybody should be able to play golf together. The idea of golf is to bring people together.
"That's what we saw as an opportunity. Just like it had been for Matt and I. Event one, there were 40 people and it quickly just spiralled into what it is today with this event having 60 players.
"Everybody loved it, because it became something where you don't have to be serious. It doesn't matter how well you play."
After the first event Thomas Memmory (@tomsgolfingjourney) joined the team and it wasn't too much longer before James realised they needed someone to help grow the number of women attending. Julia had been to couple of events and was happy to take on the voluntary role.
Julia has truly embraced it and has even organised a women's only Nomad Golf Collective event this July at The Belfry.
The Players Club
Now for the golf. I will try and keep it brief. My team was me, James, Julia and PGA Professional Dave Bartlett (@davebartlettgolfprofessional).
We played The Stranahan Course, one of three courses at The Players Club. A nice little par three to start you off, except it's across water and there was a crowd watching!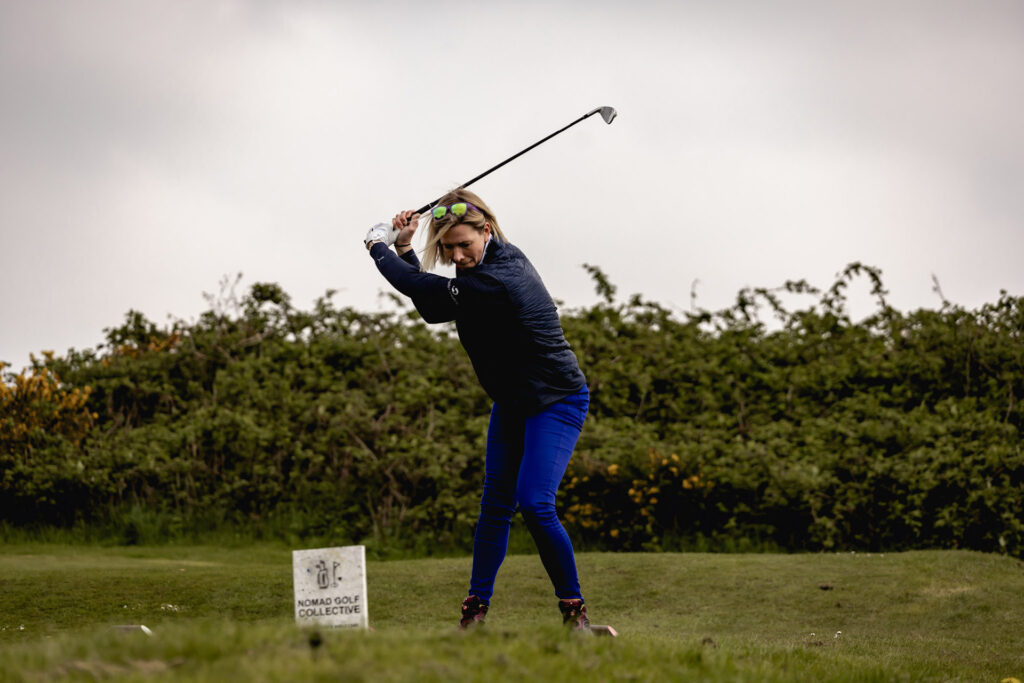 Of the three, The Stranahan is called the friendly one... well, it wasn't very friendly to me! I liked the course and would love to go back but the conditions were very tough, a very damp course, no run, big carries and when you also don't have an A, B or even C game, it made it even more difficult.
It's also a pretty long walk on undulating ground, so I was definitely feeling it after two relatively flat courses the two previous days at The Springs and Royal Mid-Surrey.
I really liked the quirky nature of the layout, it certainly kept me on my toes! The courses criss-cross each other, so you need to pay attention to keeping on the right course but also where golf balls may be coming towards you.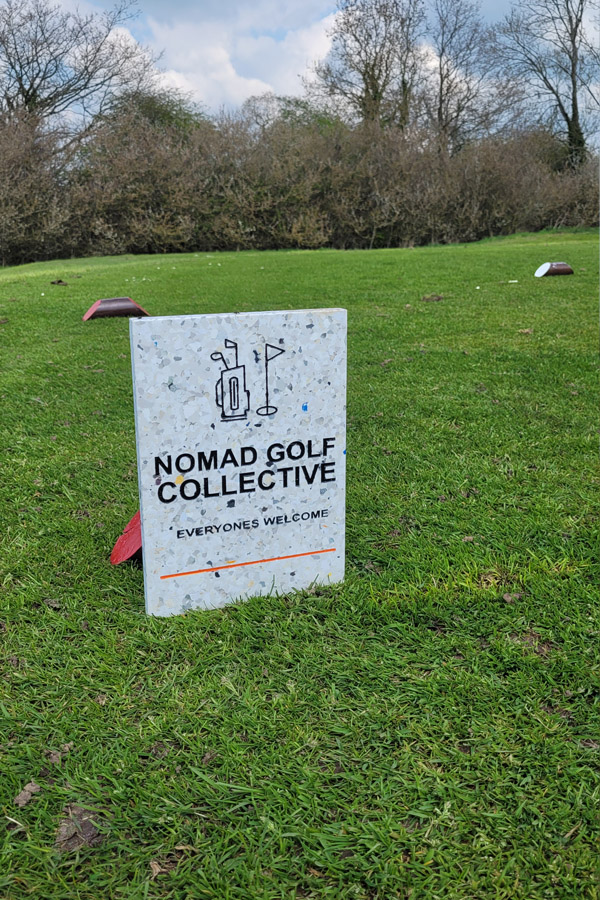 I was thankful for very patient playing partners. There were a few flares of the golfer in me but for 75 per cent of the round I didn't show up. Needless to say that with my handicap index still being 29.2, I had hoped to be able to contribute a few more points than I did. Personally, I had to settle for a very disappointing 19 points 😭. No prizes for our team.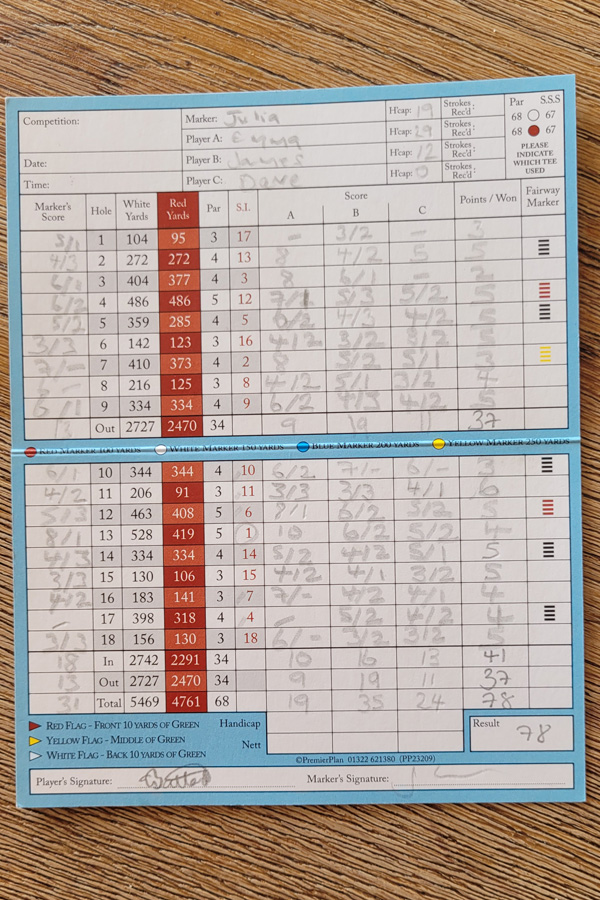 At least I kept smiling until the end!
40 by 40 - Round 7 ✅
Despite going from the heady heights of 40 points to the depths of 19. I had an absolutely fantastic day with the Nomad Golf Collective. The atmosphere, relaxed nature and buzz around the event is like nothing I have experienced before.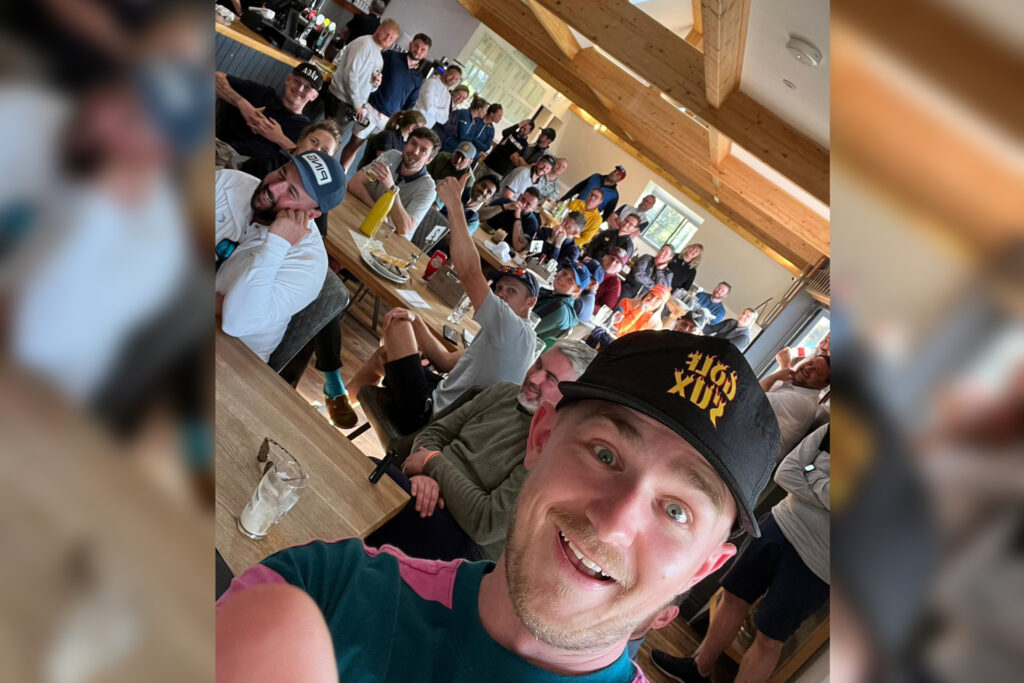 The majority of those taking part were in the 20/30s but that's more of a sign of the demographic on Instagram rather than meaning that older or younger players are not welcome.
If you're on Instagram, then I highly recommend you give them a follow and if you're looking for some new people to play golf with, then keep a look out for one of their events.
They're bound to get more popular but one thing James is keen to do it stick to core values:
"We try and stay true to the Nomad Golf Collective's roots. We will never be a professional outfit. We will never have events that are worth more than like 40 quid. We want it to be affordable."
Next up. We jump into May and onto a plane as I head back to Ireland. This time to Northern Ireland where I will be playing two courses in two days. The first is a venue that hosts a Ladies European Tour and LPGA Tour event and the second is one that has personal meaning to my family, where my Great-Great Aunt was Lady Captain in 1937!
40 by 40 is also helping to raise awareness of the fundamental work that is carried out by the Golf Foundation to get more children active in golf across the UK. As well as raising funds for this fantastic charity via our JustGiving page.
40 by 40 Headline sponsor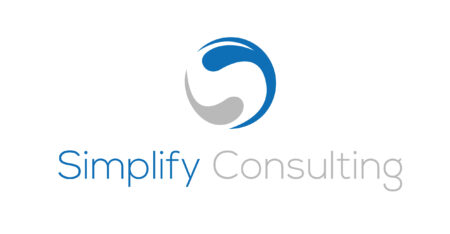 Thanks to Simplify Consulting who are the headline sponsor of 40 by 40. Put simply, they are practitioners in financial consulting. They are experts in Operating Model Design, Project Delivery, Operations & Process Optimisation and Risk Management across Life & Pensions, Wealth Platforms and Asset Management.
40 by 40 supporters